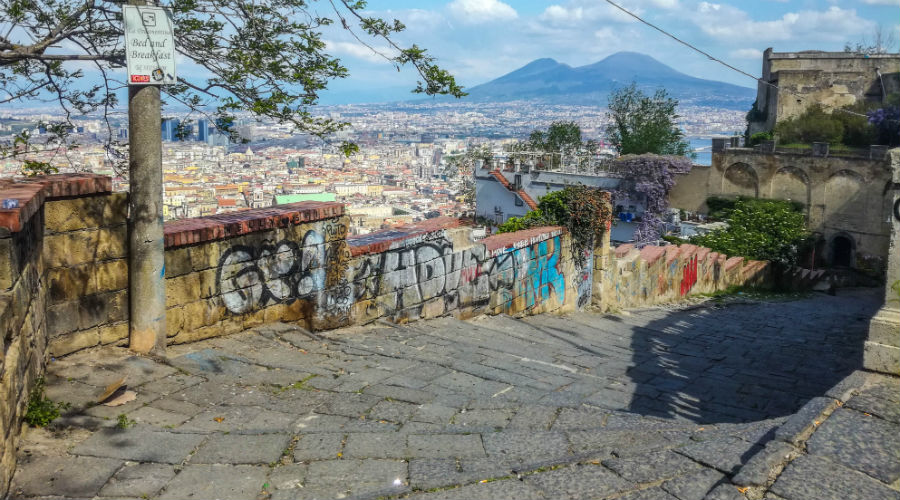 The appointment with the 2019 Stairs Festival in Naples is back, with various special initiatives around the city.
From December 7 2019 7 to January 2020 part of the initiative 2019 scale festival a Naples, a great return for the Neapolitan city, in which a series of activities are planned including urban trekking, concerts, literary walks and more.
This event was organized by the Coordination for the recovery of stairs in Naples and has the intention of rediscovering the most beautiful 200 routes, between staircases and tiers, of the city.
Below is part of the program, which can be downloaded in full on Official site.
The program
December 7 2019
Trekking on the Capodimonte stairs - Meeting at 10: 30 a Porta San Gennaro and a contribution of 5 € and reservation required to the 3294310601 number or to the email napolicentrostorico@cittadinanzattiva.it
December 8 2019
Like flowing water: prose and singing fluids in Pedamentina - walk with prose, songs and dance. Appointment to 10: 30 a Piazzale San Martino which requires a share of 12 € e reservation required to the 3914143578 number or to the email losguardochetrasforma@gmail.com
December 14 2019
Narrated scales, musical scales: from Petraio to Chiaia. Tale of the city with a walk that goes from the hill of the Vomero towards the sea. Appointment to 10: 30 a piazza Fuga, which requires the contribution of 6 € e booking to the 3358236123 number or to the email ass.benicult@gmail.com
December 26 2019
Santo Stefano - Walk with prose songs and dance. Appointment a Piazzale San Martino to 10: 30 and a contribution of 12 € e mandatory protection to the 3914143578 or to the email losguardochetrasforma@gmail.com
January 6 2020
Ascension to Capodimonte - urban trekking and the appointment at the Garibaldi barracks 11 hours: 00 where contribution is required from 5 € e reservation required to the 3494597997 number or to the email greeitalia@carminematuro.info
January 7 2020
Presentation Calendar Click to participate to the pizzeria Mammina Santa Brigida at 18: 00
Information Festival of the stairs of Naples
Where: Various places in Naples
When: From December 7 2019 to 7 January 2020
Time: It depends on the type of event
Price: Consult the program