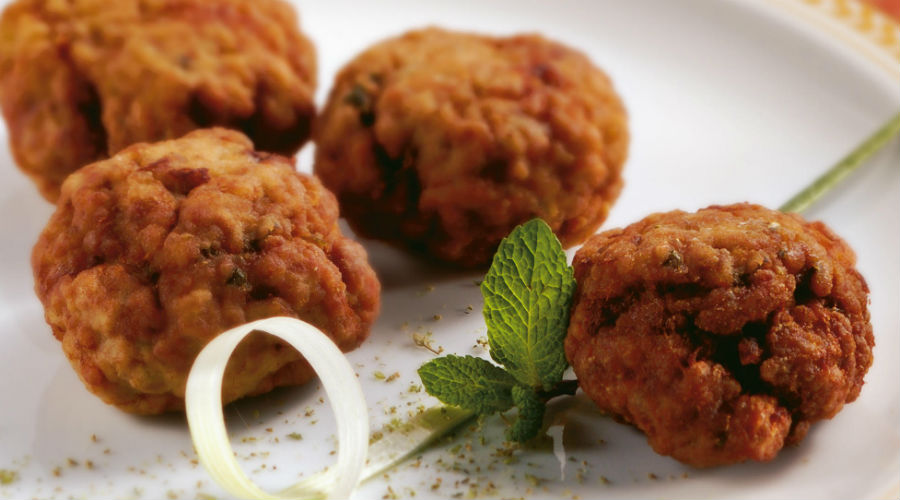 In Teora comes the 2019 Tattoos Festival, the typical local meatballs, with the traditional Masquerade masks!
A teora, in the province of Avellino, the Feast of the tomacelle with the presence of the typical masks calls Squacqualacchiun, The day to remember is the January 26 2019 and is a sort of anticipation of the local carnival. You can eat the delicious traditional meatballs and have fun with these noisy traditional masks.
The tomacelle are a typical dish of the place and are nothing more than delle meatballs prepared with pork offal, horseradish, grated cheese and eggs. They are a delicacy and every year the festival attracts many curious people to taste them.
During the evening there will be many food stands where you can also taste other traditional dishes and everything will be enriched by the passage of the Squacqualacchiun, of the masks that walk through the village of Teora with bells and sticks, making a lot of noise in the alleys. In addition, there will also be the flight of the fiery Squacquaracchiun.
Program
15.00 hours
Animation for children with Hakuna Matata
17.00 hours
Ignition and bonfire show of Mr. Sklero (juggler), Zaira (incandescent atmospheres and fire show), Li Sunaturi (folk group), Fandango and the extraordinary participation of "Le Janare de Liuni".
Information on the Tomacelle Festival
When: 26 January 2019
Where: Teora (Avellino)
Timetable: from 15.00
Price: free
[Votes: 0 Media Rating: 0 / 5]