Yesterday was a long day, after the interview on radio Castelluccio we got into the car towards Dugenta for a nice transfer, 1 hour and 20 by car, equivalent to 2 Years Sagra, for ... the wild boar festival!
It is the first time that we have dealt with a festival in the Benevento area but this is not the only difference this evening, Francesco in fact welcomes us with a big smile and with a story that has been going on for generations.
His father, he tells us, came out one morning and saw a boar.
This poetic image in itself would be a great start to a biopic starring Robert Redford, but what's more, the inspired dad decided he'd give Dugenta a great party.
A feast of excellent meat, abundant dishes and ubiquitous wine, and judging by what we saw his dream came true.
From generation to generation it is now up to the children to carry on (very well) the party and Francesco shows us the back where the meat sizzles on the embers in an atmosphere of efestian memory, inside instead tubs of peppers and pasta pans fresh from the oven they alternate in the composition of gargantuan cutting boards.
I would say to start with a cutting board ...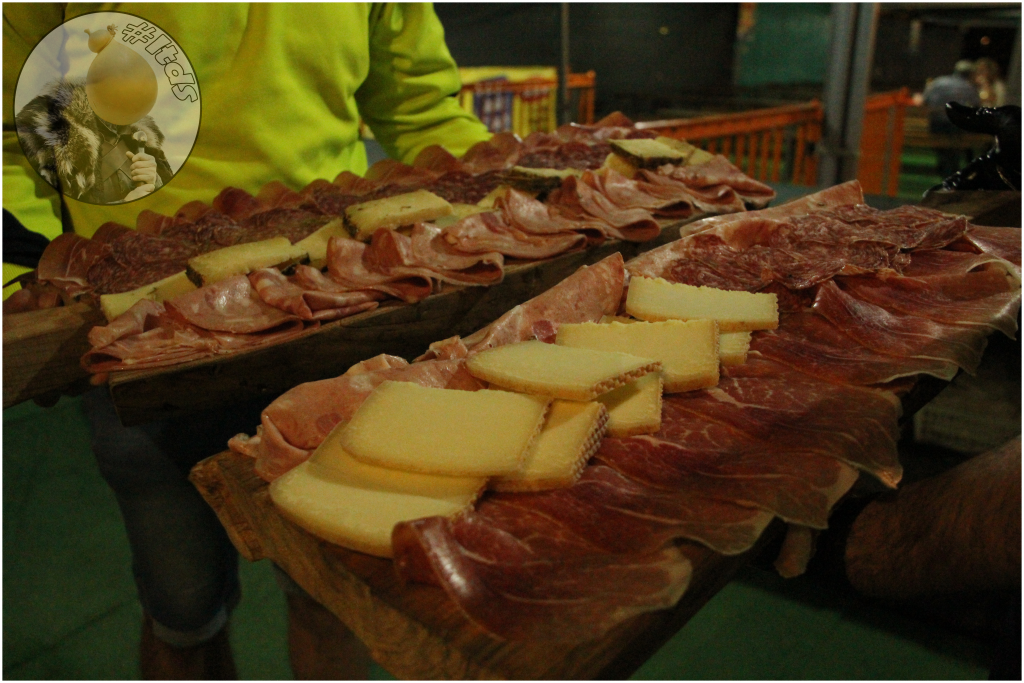 Francesco suddenly turns and saber a cutting board that in the past was certainly used on a Roman trireme for some excursion to Carthage.
It is infinite.
Full of delicacies: wild boar mortadella, wild boar salami and ham of ... wild boar! There is also some cheese, but it's not wild boar, it's Sardinian, and it's excellent.
We settle down rubbing our hands, today we eat big time!
Licking our mustaches we begin to swallow that masterpiece slice by slice, accompanying it with a very pleasant mix of vegetables.
Mortadella was excellent, but what struck me was the salami, something unique.
Peppers enhanced by mint and le fried zucchini with all seven sacraments they were ideal companions of the meal.
Look, just a taste of pasta!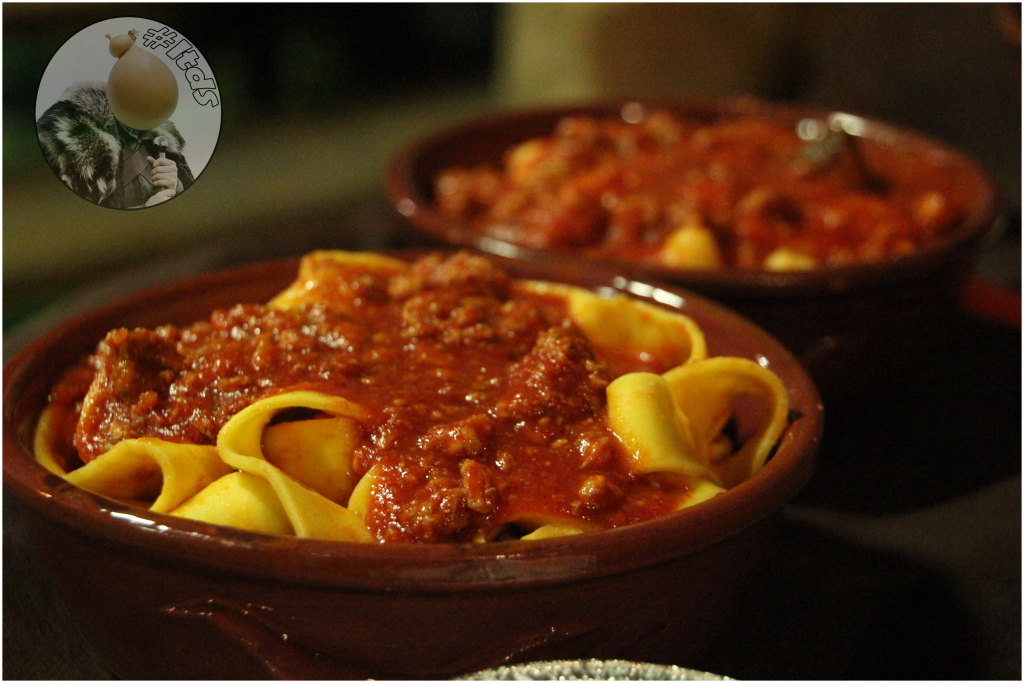 But it's not over yet. It is not at all.
6 arrives, yes YOU ARE, pans full of pasta.
- Trofie with wild boar sauce
- Pappardelle with wild boar sauce
- Trofie with white boar sauce
- Annurca apple raviolone and wild boar ragout
- Gnocchi with wild boar sauce
- Bean with wild boar sausage and cotn '
Let's begin by tactically drilling the portions in white first, which is known, then the sauce helps to swallow if you feel full (these are binge tips, write them down) but there really is a mess!
It's all excellent but some in particular stand out, personally I really enjoyed the trofia with white sauce, while Corvo hit hard on the gnocchi, after a brief second thought about which I wanted to raise the white flag and give another 2 hits to the trofie al sauce.
The raviolone would deserve a separate review, it emerged from that sauce in all its majesty, and ran aground at the edges.
A natural spectacle of rare beauty.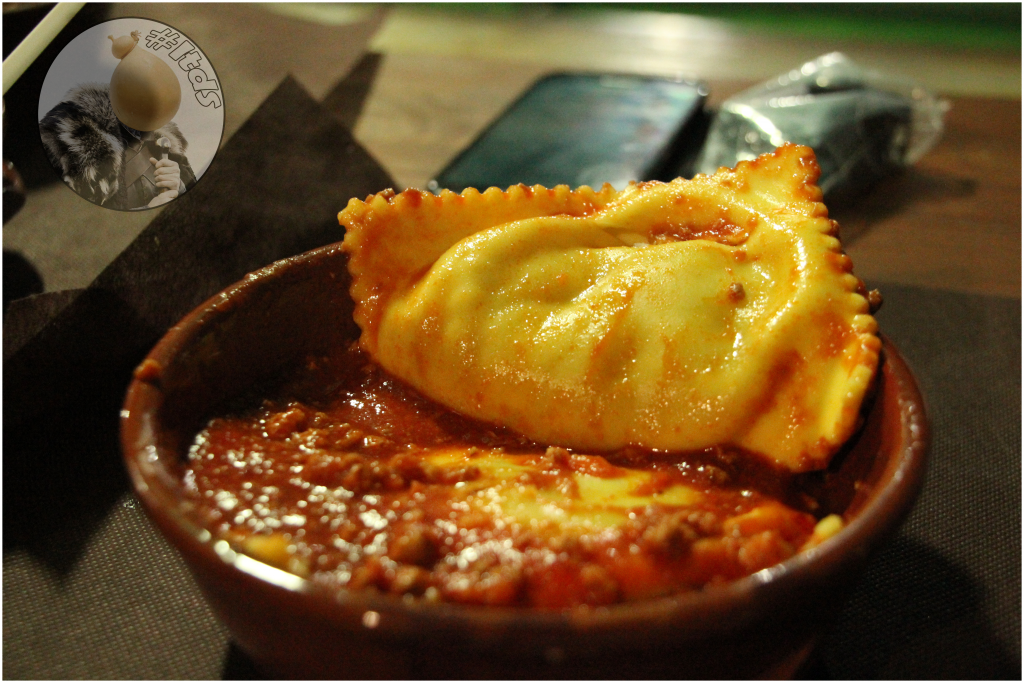 We manage to finish 4 pans on 6, but the ladies of the town frown at my walk of shame while I have to give up completing the meal.
Corvo already has his hands in his hair thinking that it will be a long return.
And there is still no meat to "taste".
Who ordered a braciata?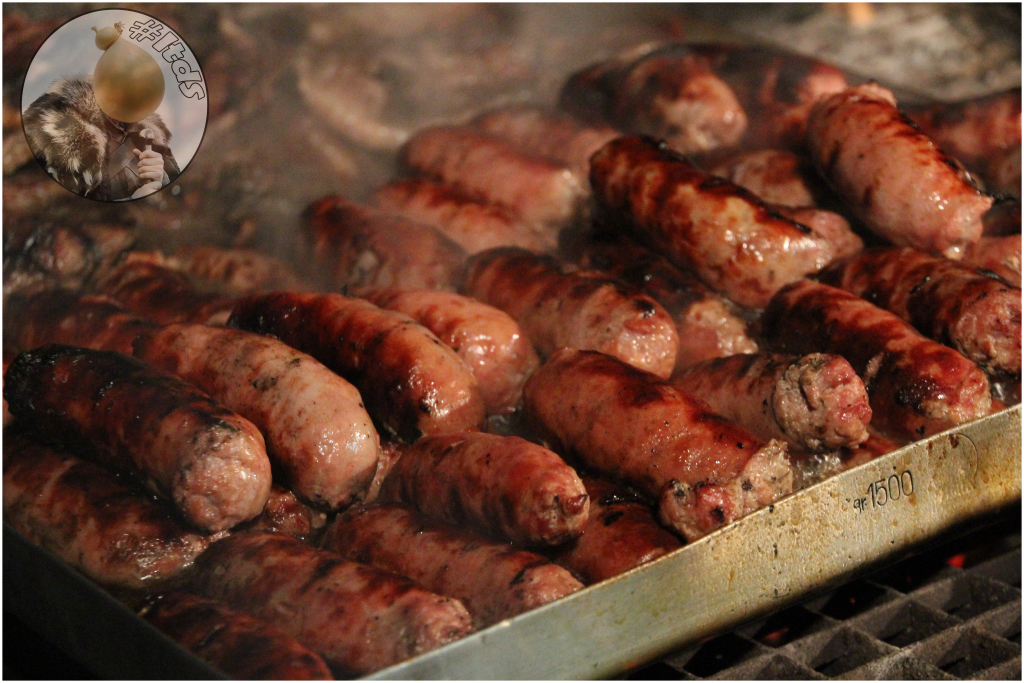 While we wait for the meat, they bring us a platter of wild boar salami and truffle cheese to pass the wait.
Total madness, but it's too good, we eat it.
We breathe listening to a fantastic impromptu band of local over 40 that is pulling a repertoire of disparate pieces between a flying sausage and a dose of cheerful wine.
We go from Modà (???) to Umberto Tozzi, Celentano is not scorned and there is emotion with Ranieri.
An entertainment that, accompanied by 2 liters of a beautiful fragrant red wine, cheers us more than necessary.
Finally the meat arrives, fortunately they took pity on us and there are ONLY pork, sausage, sliced ​​and sliced.
Obviously I am like 4-5 pieces of every kind of meat.
Porchetta and sausage for me are applause, especially the latter, good hot, good cold, good if you are full, perfect!
Corvo appreciates the cut instead.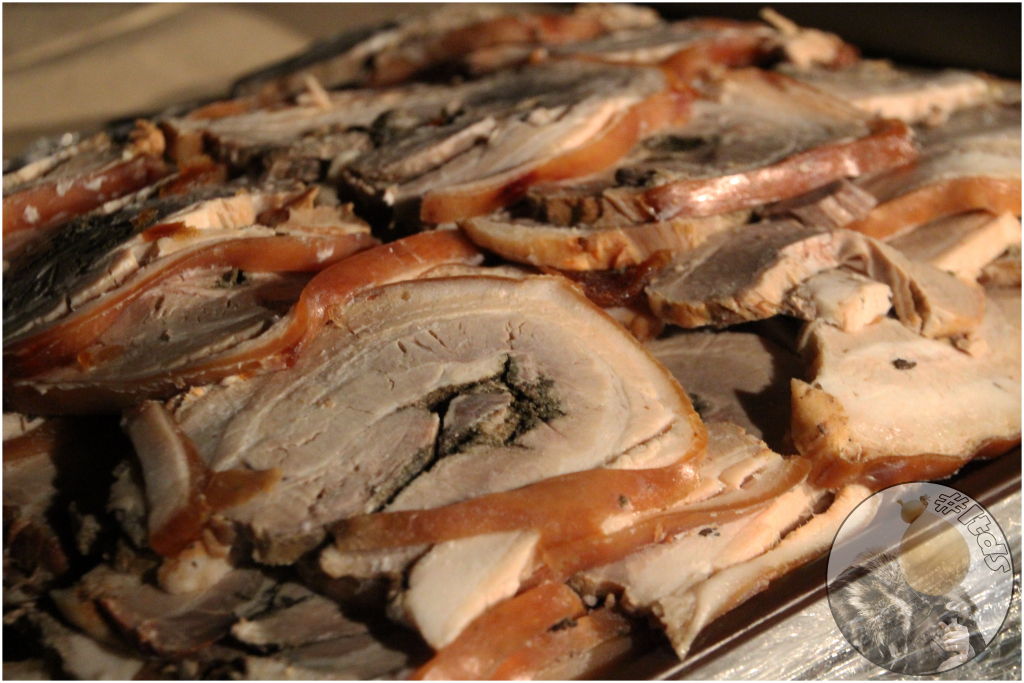 Staggering we finally manage to get up from the table, we did it. We survived.
A handshake, a final photo and we go back in the car satisfied, full to the brim (I think I've never eaten so much at a festival) and smiling, because in addition to abundant portions there was a constant feeling of kindness and welcome from all the staff who made the experience pleasant all round, just like we were at the end.
What a meal, boys!
Are you looking for something in particular?