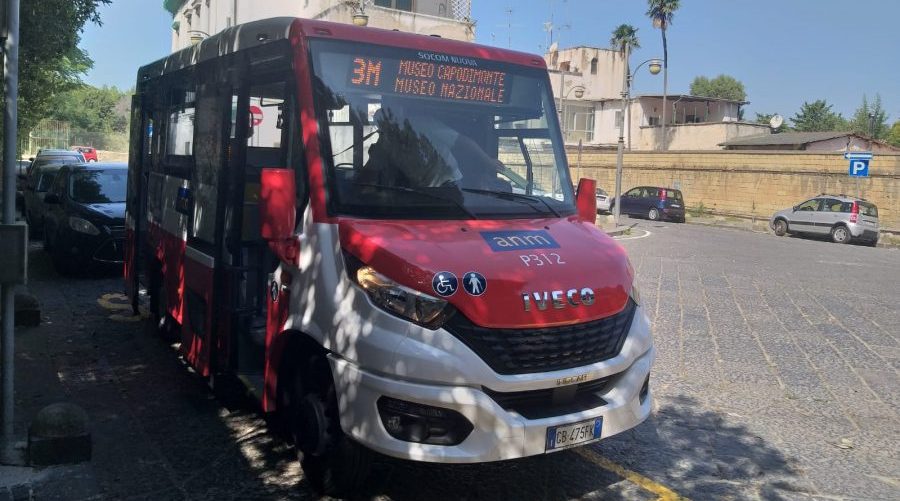 The Neapolitan Mobility Company reactivates the 3M line, with which citizens can reach the Covid Center of Capodimonte!
The Anm, the Neapolitan Mobility Company, announced on the official website the reactivation of the 3M bus, a line that connects Piazza Dante and MANN with the Capodimonte Museum of Naples.
The , due to the closure of the Museums and the red zone, had been temporarily suspended, but the Anm decided to restart it and therefore from 8 April 2021 it will return to circulation to lead citizens to the Covid Center of Capodimonte.
In fact, in the building of the Fagianeria was established on vaccination center for Covid and vaccinations have already started on April 1, 2021. Therefore, thanks to the reactivation of this line it will be easier for citizens to reach the facility and thus receive the administration of the anti-Covid vaccine 19.
The 3M line
From Thursday 8 April 2021, the 3M bus will return to circulate, connecting Piazza Dante and the National Archaeological Museum of Naples with the Capodimonte Museum, thus allowing citizens to reach the Fagianeria, one of the buildings of the Real Bosco, today used as a Covid Center.
The races are scheduled every 25 minutes between the city center and Porta Miano, or the entrance to the Capodimonte park for those who have to undergo vaccination.
Anm's contribution to the anti-Covid 19 vaccination campaign does not seem to end here, probably in the coming weeks the Brin and Chiaiano car parks could be used as vaccination centers, as the company has provided its full availability.
The timetables of the races
The 3M bus will be active from Monday to Sunday and the races will be scheduled 25 every minute starting from 7:00 in the morning and up to 19:55. In particular, the 19:30 race is the last race from Real Bosco di Capodimonte to Piazza Museo Archeologico Nazionale.