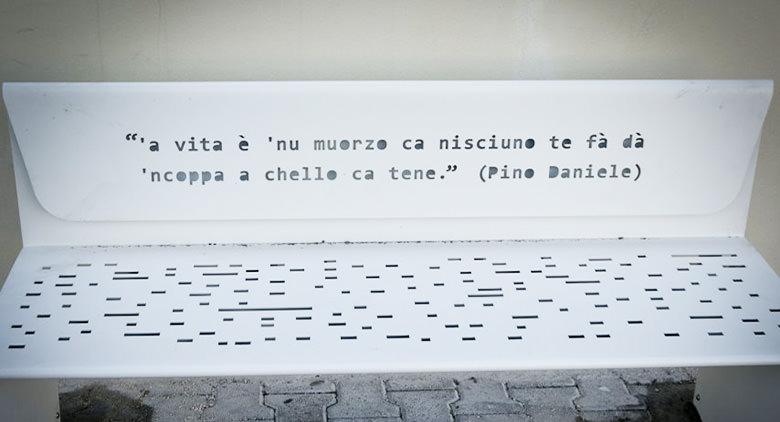 Verses of songs and poems, aphorisms and famous phrases carved on the benches of Capodichino airport in Naples!
All 'Capodichino airport in Naples arrive artist's benches, to make waiting at bus stops more pleasant and to pay tribute to great Neapolitan and Italian artists, but also to foreign personalities.
In fact, these are benches with phrases and aphorisms carved on the backrests that will make these "simple sessions" of the pieces of history and the real memories to be read.
They could not miss, of course, the beautiful ones verses by Pino Daniele, a tribute to his art and his poetry. So, on a bench we can read "miette 'e crea' or sole pecchè hanna sapè addò makes friddo and addò ago cchiù heat", From the very famous Yes, I know my way, while on another"'a life is' nu muorzo ca nisciuno te makes you' ncoppa a chello ca tene"From Viento 'and earth.
But there will also be sentences of Elsa Morante and of the cursed poet Charles Baudelaire or of the philosopher RWEmerson.
An original initiative that makes our airport a little more artistic and gives the right tribute to great artists and poets.
Photo source: Repubblica.it