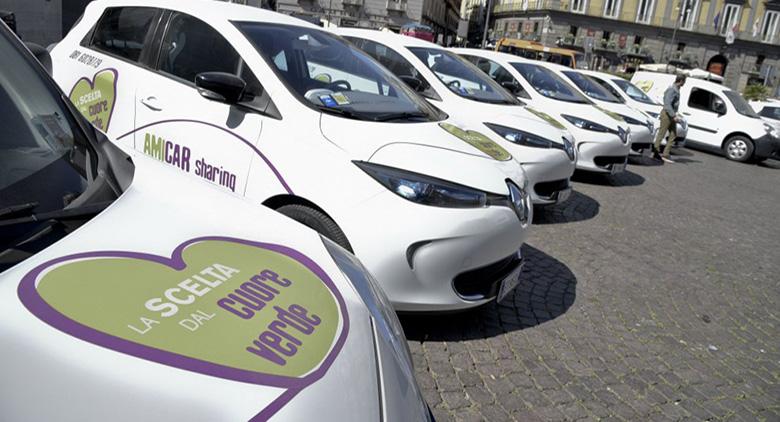 Part Amicar Sharing in Naples, a new way to move around the city in the name of sustainability and car sharing
On Friday 15 April 2016 the project was presented in Naples Amicar Sharing, a supportive and sustainable way for the city ​​shift. The inauguration took place a Piazza Trieste and Trento.
This service will guarantee mobility to all citizens who want to use, at any time, aelectric car with low environmental impact. The environmentally friendly vehicle will also be shared by those who, like many others, want to help the world and make it a more livable place. The service will integrate perfectly with the rest of urban transportwithout interfering with the work done by taxis.
This is a project that puts Naples on the same level as many European cities using this type of mobility. It is an idea born from the previous Ci.Ro electric mobility service, developed by the non-profit organization "Napoli Città Intelligente", aided by the municipal administration of Naples and by the Gesco social enterprise group.
How to book the cars
To book electric cars, just download aapp on the smartphone or connect to the Amicar website. It will be active from 1 May and provides a free initial phase of experimentation. The available cars will be 11: they will be 3 Kangoo van and 8 Zoe Renault. In order to start the car, you will have to use one specific card to be placed on the reader of the rental column and can be withdrawn in the interactive totems.
There will also be cars for disabled transport.
Rates and withdrawal points
After the experimentation phase, prices will vary depending on the time of year, at time slots and depending on how they are used. On average, the retail price for the rental should go from 0,22 to 0,35cent.
Currently, the Amicar columns are 4: at Maschio Angioino, National archeologic museum, the Brin Parking and Piazza degli Artisti.
Recall that in Naples also started the taxi sharing service.
Photo source: Repubblica.it