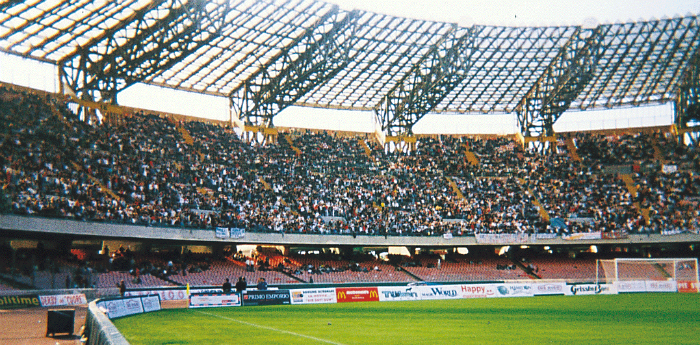 Bursting in Curve A firecracker in the hand of a young fan: more accurate security checks are required
La Curve A of the Stadium St. Paul it was the scene of a touched horror. All of a fault firecracker dropped on the stands from the upper ring, and launched by those who, through arrogance or ignorance, have well thought of becoming the protagonist of a stunt that could cost even more expensive.
This happened during the interval, when the spectators were preparing to take out sandwiches and chips to refresh their stomachs and distract their thoughts from the havoc they were witnessing on the pitch. The firecracker fell on the stands of the lower ring, emitting a smoke so colorful that it was mistaken for a trivial smoke bomb. It was then that a ragazzo he worried about moving it so that it would not cause more damage to those around him.
He had never done it: the smoke bomb, or pseudo-such, was nothing more than a vulgar firecracker, which is erupted precisely in hand of the poor wretch. The fan is a young man from Gragnano, who suffered injuries in various parts of his body, and rather serious injuries to the upper limb involved in the accident. With him five other wounded, including a girl conspicuously stained with blood on the face, also rushed to hospital.
This episode of Curve A could cost a bad one disqualification at the San Paolo, also knowing the precedents of the sports judge Gianpaolo Tosel. However, our appeal is addressed to those responsible for control and security, to be vigilant with greater caution, without worrying too much about small subtleties, which certainly do not do so much harm. Other than bottles of water ...
Are you looking for something in particular?