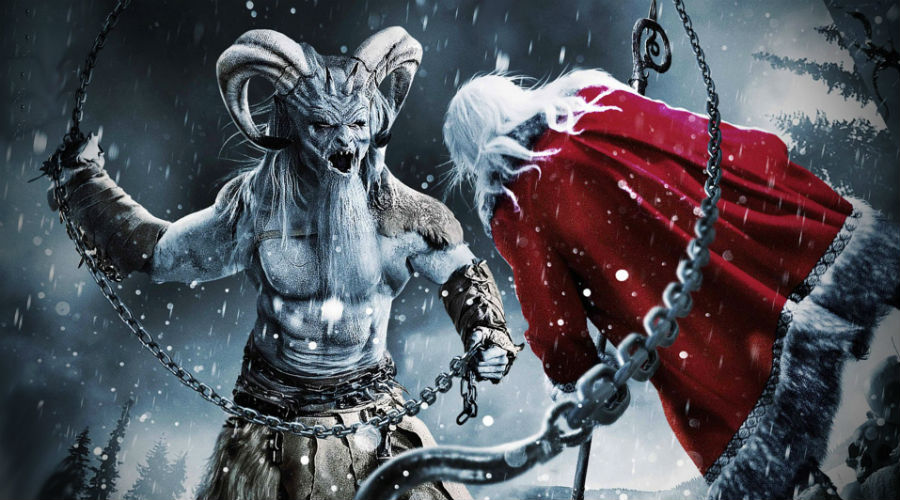 Christmas Horror 2018 Tour in Naples: a tour of the most fascinating and mysterious places and places in the historic center to discover Santa Claus and Krampus!
Sunday December 23 2018 there will be a special appointment with the Christmas Horror Tour in Naples. The event organized by the association De Rebus Neapolis in agreement with the city of Naples will offer everyone the opportunity to take a trip among the mysterious and dark places the historic center.
During the tour to be held in two shifts, at 11: 00 and at 19: 00, all guests will be guided through the narrow streets and the most fascinating streets of the Neapolitan city, discovering secrets and mysteries, of damn buildings, of witches lived in Naples and of alchemical masters, in a magical atmosphere that intertwines with mystery.
A fascinating and suggestive journey, lasting for two and a half hours, which will take you to discover the spirit of Christmas together with its dark and terrible companions, i Krampus, the demons of Christmas. The meeting point is at Piazza del Gesù Nuovo and la reservation is mandatory.
2018 Christmas horror tour itinerary:
The magical ashlar
The White Lady
The spectrum of jettings
The immortal alchemical
Le Janare and the beautiful 'mbriana
The Church of the underworld
The Munaciello
Tasty stop "the macaroni omelette"
The gathering of witches
Santa Claus and the demons of evil
Event information
Where: departure from Piazza del Gesù
When: 23 December 2018
Hours: 11 hours: 00 and 19 hours: 00
Prices: Ticket price including guided tour and macaroni omelette + drink as desired: whole 15 euro, reduced (6-12 years) 10 euro, free (0-5 years).
Contacts: to book Mobile from 09.00 to 19,00: 3511258465, or sms and whatsapp at other times. Whatsapp: 3511258465, Sms: 3511258465.
[Votes: 0 Media Rating: 0 / 5]