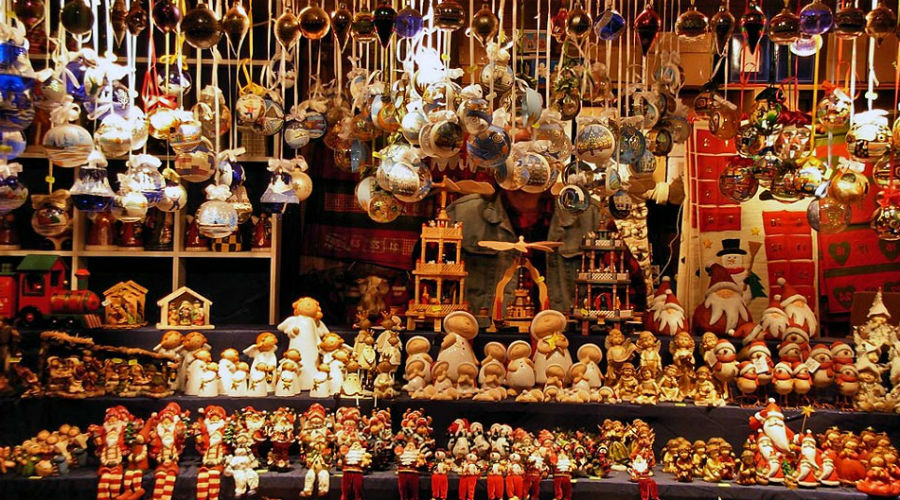 XMUMX Christmas stands will soon be returning to the Vomero in Naples to the gardens of Via Ruoppolo and Piazza degli artisti.
Now there is little left to open the 2018 Christmas stalls at Vomero in Naples that, like every year, have been set up between Via Ruoppolo and Piazza degli artisti. As always, the offer will be very varied: from desserts to Christmas decorations and many gift ideas.
The markets of Vomero, which every year attract thousands of people between Naples and tourists, will open this year slightly earlier than usual to give us many evocative walks among the many stalls that will open soon. There will be, among the products on sale, the shepherds for the crib with the usual offer of very different characters and details to enrich their nativity scene.
The inauguration date is not yet certain, but it should be the 1 or 2 December.
One of the most loyal sellers explains this Christmas market: "This year the Municipality of Naples gave us permission to open earlier than in previous years, but asked us a lot more tax money for land occupation ".
Information on the Vomero markets
Where: Giardinetti in via Ruoppolo, Naples
When: probably from 1 or 2 December 2018
Price: free
Hours: from 10.00
[Votes: 0 Media Rating: 0 / 5]