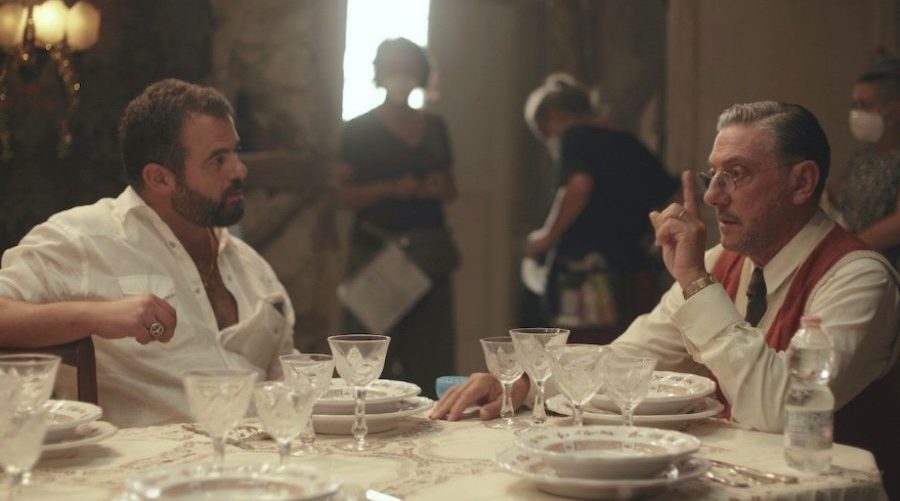 The new film by Edoardo De Angelis with Sergio Castellitto and inspired by the comedy by Eduardo De Filippo, Non ti pago, will be shot in Chiaia!
After the success of the film Christmas in Casa Cupiello broadcast on Rai 1 in December 2020 and followed by 5.600.000 spectators, the director and film producer Edoardo De Angelis is ready to shoot his next film I do not pay you inspired by the comedy of the great actor, director and screenwriter Eduardo De Filippo.
Especially the film I don't pay you will be shot in the city of Napoli, in Chiaia, and in fact the shooting set will open on Monday 12 April 2021. Sergio Castellitto, as happened previously for the film Natale in Casa Cupiello, also in Non ti pagovesterà the role of Ferdinando Quagliuolo, a role played by De Filippo himself.
I don't pay you, the movie
Everything is ready for the filming of the next film by director Edoardo De Angel titled Non ti pago inspired by the beautiful comedy by Eduardo De Filippo, a film that will have the neighborhood as its location Chiaia in Naples.
The film will be co-produced by Rai and will introduce you to the funny story of the unlucky player Ferdinando Quagliolo, played by Castellitto, who inherits a lotto bank from his father. Mario, his employee and in love with Stella, Ferdinando's daughter, will win 4 million lire by playing the numbers received in a dream by Quagliolo's father.
Image source: Naples - La Repubblica