La pair formed by Greta and Mirko, already known to the public for their participation in Temptation island, is now at a critical stage in the relationship. But what is really happening? And what do they have to do with it Pearl, Mirko's ex, and Angelica of the GF in their crisis?
Mirko and Greta kiss on Big Brother
Updates: 6 November 2023
During the November 6th episode, inside the house of Big Brother, an event took place that marked a significant turning point for Mirko e Greta: A kiss long awaited by both the protagonists and followers of the show. This gesture represented a symbolic reconciliation, suggesting that the two, after a period of uncertainty and distance, have decided to leave the past behind.
Il kiss it happened in garden, under a starry sky that was the setting for this moment of intimacy. The two approached cautiously, almost afraid to break the silence with words, letting their body language do the talking. Mirko he hugged Greta, after he had a harsh confrontation with Angelica, and subsequently kissed her.
This, therefore, seems to symbolize the return of their love and their report.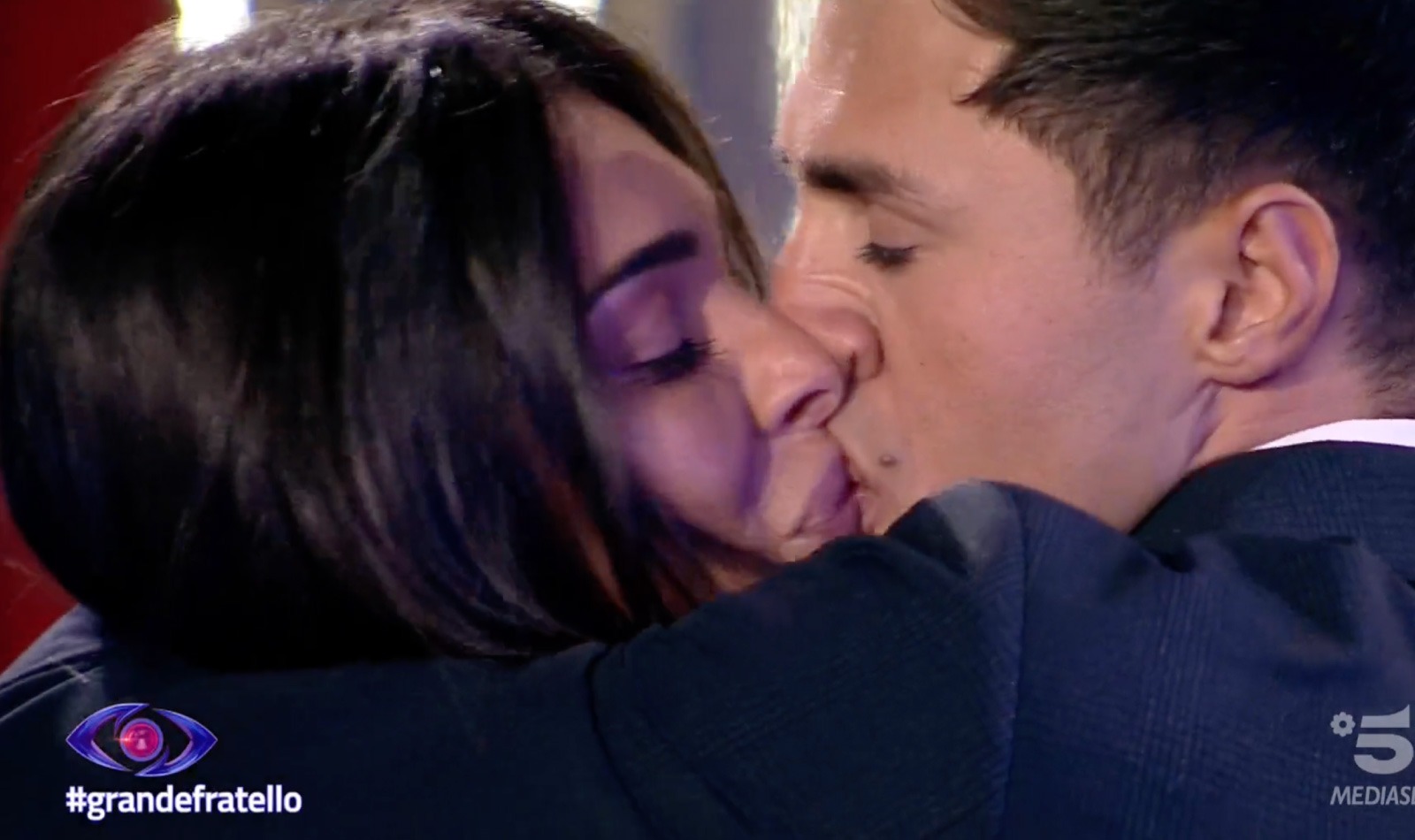 Better the lemons between Greta and Mirko than the complaint between Angelica and her fake boyfriend #Big Brother https://t.co/0olBvHtfX2

— Valentina || flower on the moon (@vogliosolot3) November 7, 2023
Greta's decision: the IG story in which she explains the breakup
Updates: 24 October 2023
Greta he clarified through a story Instagram, specifying that the end of their relationship is not linked to message that Mirko sent to Perla. Apparently, that message, dating back to two months ago, is not the trigger for the breakup.
What seems to be at the basis of Greta's decision is one lack of confidence towards Mirko. According to what Greta reported, Mirko allegedly told numerous lies after sending the message. This conduct has led Greta to conclude that she can no longer trust him and, consequently, to end their relationship.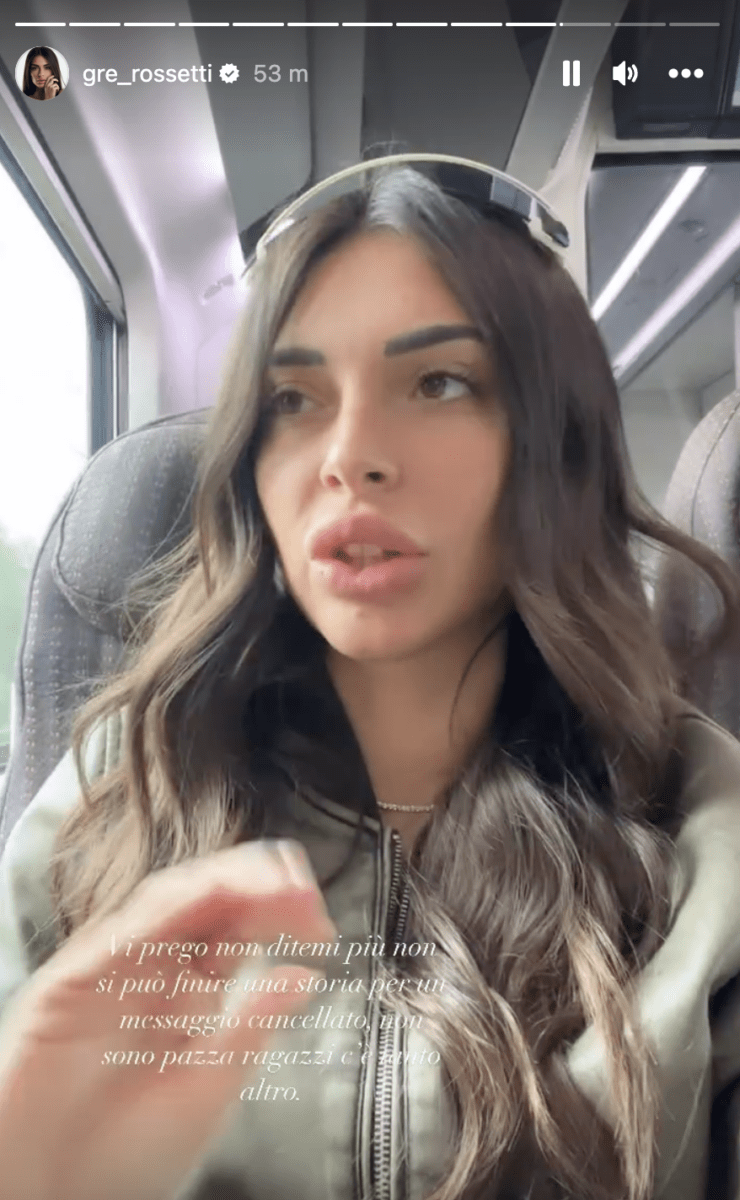 Public confrontation between Mirko and Greta at Big Brother 2023
Updates: 23 October 2023
In the recent episode of Big Brother, Greta Rossetti e Mirko Brunetti they had a public confrontation that exposed existing fractures in their relationship. Greta expressed her loss of confidence in her partner, stating that she no longer recognizes the man she had met only two months ago. The focus of her discomfort was the message that Mirko had sent and then deleted, addressed to his ex-girlfriend, Pearl Vatiero.
Mirko, for his part, admitted his errors, but also expressed doubts about the solidity of their bond. She pointed out that he too is starting to question her feelings, especially in light of the importance that Greta gave to a message that he considers futile.
At present, it is unclear whether the couple is still together. Both have expressed uncertainties and doubts, and the relationship seems to be in a phase of break rather than a definitive break. Greta said she needed to time to reflect, while Mirko admitted that he does not have clear ideas about the future of their union. Therefore, their sentimental situation remains, for the moment, indecipherable and suspended in theuncertainty.
Between Mirko and Greta there is still a lot to clarify... and to understand. Will it be possible to return to what we were until recently? #Big Brother pic.twitter.com/aPJBJ3AkUc

- Big Brother (@GrandeFratello) October 23, 2023
Why did Greta and Mirko break up?
The crisis between Greta Rossetti e Mirko Brunetti seems to be rooted primarily in the lack of confidence and in misunderstandings that plagued their relationship. A significant point of tension was the message deleted that Mirko had sent to his ex, Pearl Vatiero.
This gesture fueled Greta's doubts, leading her to question theintegrity and the sincerity of his partner. Mirko, for his part, admitted having committed crimes errors, but also expressed confusion about why a single message could jeopardize a relationship they both describe as intense.
La lack of clarity and ineffective communication between the two further aggravated the situation, giving rise to a cycle of suspicions and misunderstandings. Therefore, their crisis appears to be a complex interweaving of emotional issues e communication, with both parties expressing uncertainty about the future of their relationship.
Is Mirko back with Perla?
During his time at the Big Brother, Mirko Brunetti he also talked about his previous relationship with Pearl Vatiero. She exposed that their relationship ended because of hers toxicity, and has indicated no intention of getting back with her. Therefore, at the moment, there is no evidence or statements to suggest that she is back with her ex-girlfriend.