Special news arrives for the city of Naples, in fact the president of Aces Europe, Gian Francesco Lupattelli has announced that Napoli Sara European Capital of Sport 2026. Just this morning at 12 a meeting with the press was held in the Sala Giunta at Palazzo San Giacomo.
As stated by the mayor, the mayor Gaetano Manfredi, this great goal achieved is irecognition of the great work for the promotion of sports and certainly a great showcase for the city of Naples.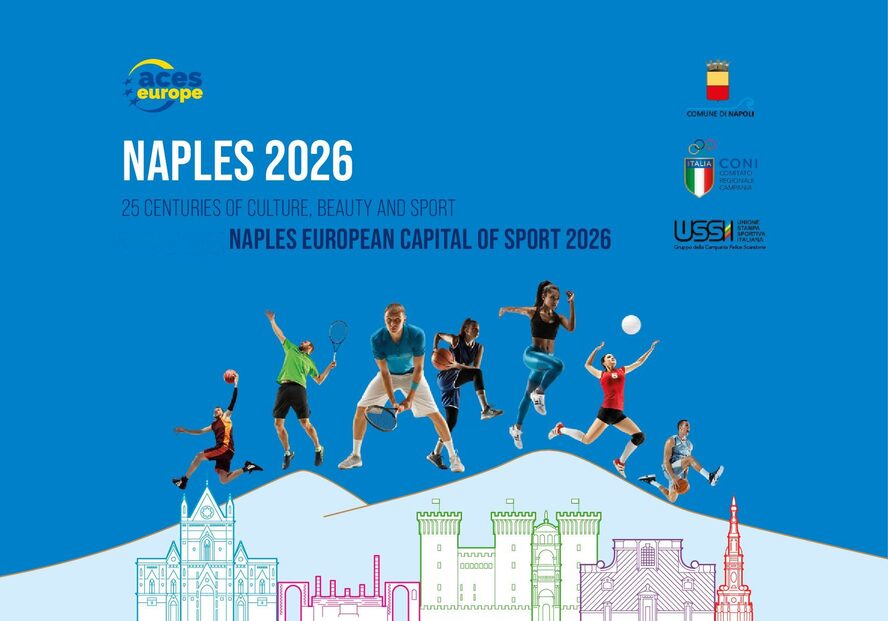 The big event in Naples
Reached the final with Zaragoza, the Neapolitan city prevailed by winning this title. In the coming months he will therefore prepare to celebrate this great recognition, as a sign of his great dedication to sport. In particular, it concerns the fourth Italian municipality, after Milan in 2009, Turin in 2015 and Genoa in 2024 and the first city of the south to win the title European Capital of Sport.
Over the next three years, therefore, the city of Naples will prepare to welcome the event and all the guests for whom there will be numerous interventions planned to renovate stadiums and facilities.
Here are the words of the Sports Councilor, Emanuela Ferrante:
Naples European Capital of Sport 2026 seemed like an impossible challenge but now it has become reality. This recognition will be a stimulus to increasingly place sport at the center of the strategic decisions of the municipal administration not only for its social and educational value, but also as an element of attraction for special and quality tourism