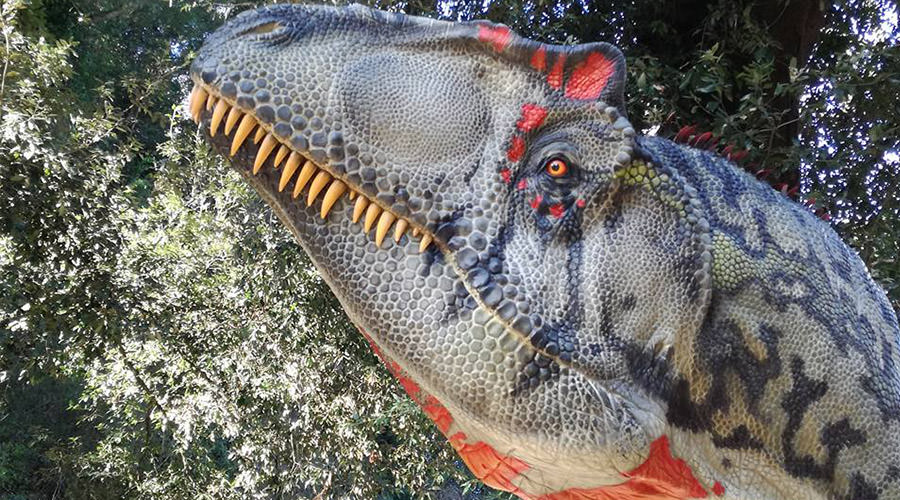 At the Natural Reserve of the Astroni in Naples the exhibition on Dinosaurs in flesh and bones returns: for the 2019 edition about 30 specimens in natural size!
After the great success obtained in the previous years, the exhibition of the new shows returns with a new appointment Dinosaurs in the flesh to the Astroni Nature Reserve in Naples.
In fact, from 10 March at 10 November 2019 young and old can visit this beautiful exhibition that provides about 30 life size dinosaurs. The route will be set up in the Astroni crater, one of the largest in the Campi Flegrei area and certainly the best preserved one.
Young and old can learn more about the causes that caused the extinction of some species in the period of Mesozoic and reflect together on the behaviors that allow man to avoid mass extinction.
An enveloping and suggestive path that will lead to the discovery of the history of life, starting from the Paleozoic to the present day, with particular attention to the Dinosaurs that dominated the Earths emerged. A fascinating journey that will allow everyone to learn about history and enhance respect for nature and the environment that surrounds us.
Information on Dinosaurs in Flesh and Bones
Where: WWF Astroni Reserve, Via Agnano Astroni 468
When: from 10 March to 10 November 2019 only on weekends and holidays. On other days the exhibition is open only by reservation for groups or school groups
Timetables:
Saturday, Sunday and holidays 10: 00-18: 00
Ticket closing time 16: 00
Price:
Full ticket (from 18 to 65 years) 10 euro
Reduced ticket (from 4 to 18 years and over 65) members of the same family group, disabled people euro 7,50
Special reduced ticket (WWF and APPI members) euro 4
Free admission for the disabled and minor children of 4 years
Contacts: Official site | for reservations: dinosauri@wwfoasi.it -tel. 081 5883720 | for information napoli@dinosauricarneossa.it-tel. 081 5883720