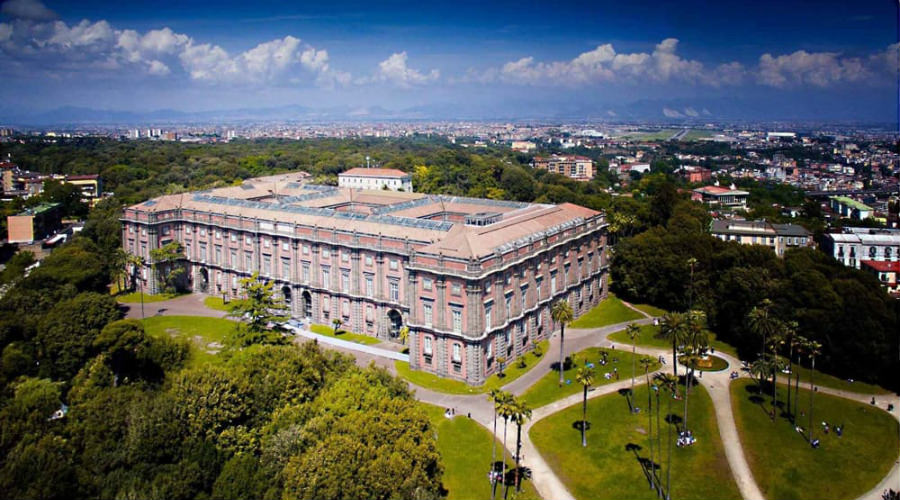 Many free events on the development of the territory with the Panorama of Italy 2018 in Naples: among the guests Siani, Sgarbi, Mario Biondi and De Giovanni!
Appointment in Naples from 13 to 16 on June 2018 with an initiative not to be missed: it is Panorama of Italy, kermesse with a rich program of free events with exceptional guests. Central themes, between art, culture, meetings and shows, will be the development of the territory and work. You will thus have the opportunity to get to know new ideas on important issues for the South, with the contribution of experts and artists.
Participants will include names from the entertainment world, journalists and intellectuals: among the guests too Vittorio Sgarbi, Alessandro Siani, Mario Biondi and Maurizio De Giovanni. There will be entrepreneurs and prominent figures in the business sector, along with the president of the De Luca region and to several councilors. Citizens will be able to attend interesting presentations, debates, meetings, concerts and live performances.
Mayor De Magistris will also intervene in a comparison on work and its values ​​in Naples. For sign up for events free of charge just follow the link provided in the information mirror.
Program
Wednesday June 13
Info Point Panorama inauguration
16.30 - Piazza del Gesù
Walking tour in the secret city. Meeting of the participants and inauguration of the stage with Nino Daniele, Councilor for Culture of the City of Naples
Meeting with the cinema
21.00 - Modern Cinema
Piera Detassis (director of Ciak) interview Alessandro Siani, a multifaceted talent
14 Thursday June
Debate on the economic development of the territory: "The Neapolitan engine"
9.30 - Pegasus University, Palazzo Zapata
Among the guests Guido De Sena (director of RAIN - robotic academy intuitive Naples), Alessandro Ferrari (responsible for external relations of IBM Italy), Vito Grassi (president of Unione industriale industriale), Guido Grimaldi (Grimaldi Group), Danilo Iervolino (president of Telematic University) Pegaso).
Conference: "Naples between local excellence and large multinationals"
11.00 - Chamber of Commerce, Industry, Crafts and Agriculture, Salone delle Grida
Jobs, exports and investments: the lesser-known sides of the revolt of the capital of the South. Among the guests Aldo Barba (Professor of Economic Policy of the University Federico II), Antonio D'Amato (president, SEDA Group), Mario Federico (CEO, McDonald's Italy).
Debate on startups and innovation: "In Naples it's already a future"
11.30 - Pegasus University, Palazzo Zapata
Among the guests Nicola Losito (IBM Italia digital business director), Gianluca Manca (Interwine), Marco Valerio Izzole (Buzzoole), Antonio Palumbo (Telecom Italia).
"Panorama, careers and work"
14.00 - University of Naples "Federico II" (Piazzale Tecchio, 80)
In collaboration with HRC Group - Online registration
"The return of legality for the recovery of civil society"
17.00 - Hypogeum of the Basilica of the Good Council
Among the guests Ciro Bonajuto (mayor of Herculaneum), Alessandra Clemente (councilor for legality, City of Naples), Mario Gelardi (New Theater Health), Massimo Lo Cicero (economist). Following at the Basilica of San Gennaro Extra Moenia concert of Sanitansamble directed by Maestro Paolo Acunzo and guided tour of the Catacombs of San Gennaro.
Meeting with music
21.00 - Mercadante Theater
Interview Mario Biondi with live piano and voice performance
Friday June 15
Debate on the excellence of the territory: "Naples gives the best"
10.00 - Pegasus University, Palazzo Zapata
Among the guests Angelo Failla (director of IBM Italia Foundation), Amedeo Giurazza (Fondo Vertis), Alessia Guarnaccia (Pandora Group), Carlo Palmieri (Carpisa-Yamamay).
showcooking
13.00 - Mother Yeast at the Sea
Showcooking by chef Gino Sorbillo and following food experience.
Presentation of the research "Naples, a city in the mirror"
16.30 - Pegasus University, Palazzo Zapata
Comparison with the mayor Luigi de Magistris.
Author meeting
18.30 - Evaluna Library
Interview with Maurizio de Giovanni, author of the book "Sara al tramonto"
Discovering the hidden treasures of Naples
21.00 - Museum and Real Bosco di Capodimonte
Lecture by Vittorio Sgarbi
Saturday June 16
The great events of Focus: "A walk in space"
10.30 - Prince of Naples Gallery, Gemito Hall
Guests: Walter Aglietti (director of IBM laboratories), Umberto Guidoni (astronaut), Ersilia Vaudo (astrophysics and ESA chief diversity officer)
Confrontation "President explain to me"
12.00 - Pegasus University, Palazzo Zapata
Vincenzo De Luca, governor of the Campania Region, answers questions from citizens.
Information about Panorama d'Italia in Naples
When: from 13 to 16 June 2018
Where: various places in Naples
Prezzi: free events