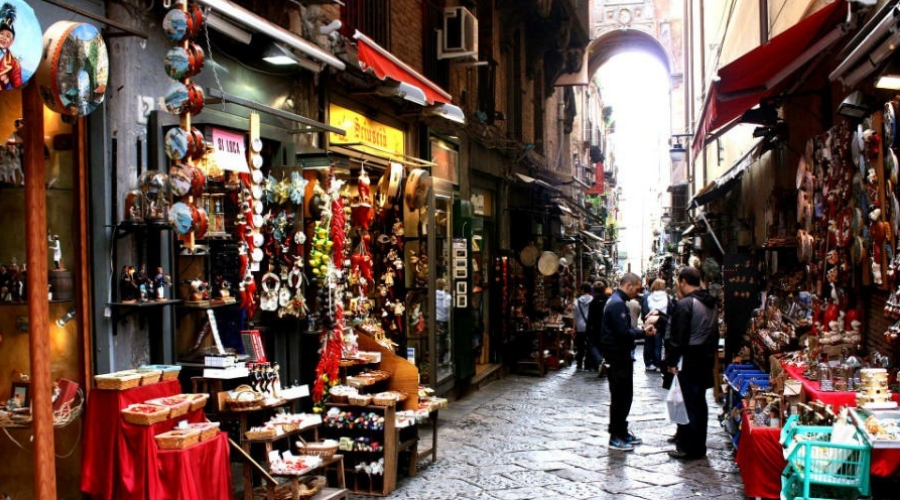 Do not miss the 2019 Easter Fair at the Decumani in Naples with routes through the crib shops and gastronomic itineraries.
Also this year the traditional takes place Easter Fair at the Decumani, starting from the 16 March until April 22 2019. Proposed byBody Association of Naples, the intent is to continue the journey started with the Christmas Fair and the Easter Fair now at its seventh edition.
As stated by Amedeo Mango, president of the Association, for the occasion it is possible to admire the Easter nativity scene, "A typically Neapolitan artistic and devotional tradition unfortunately abandoned at the beginning of the seventeenth century, but which our association from 2013 brought back to life".
The path is particularly inspired by athe sacred themes and popular faith, with numerous artisan demonstrations capable of highlighting the traditions that continue to remain intact in the hearts of the Neapolitans and beyond. The intent of the 2019 Easter Fair to the Decumans, in fact, is to act as a message of Hope in a particular historical moment like the present one.
For the occasion, there is also a craft path with the shops of San Gregorio Armeno and the display of their artifacts dedicated to the various phases of the passion of Christ. Furthermore, there is also a typical Neapolitan food and wine route, which allows you to rediscover the trattorias, pizzerias and pastry shops in the area.
Information on the 2019 Easter Fair to the Decumans
When: from the 16 March until April 22 2019
Where: Decumani in Naples
Price: free