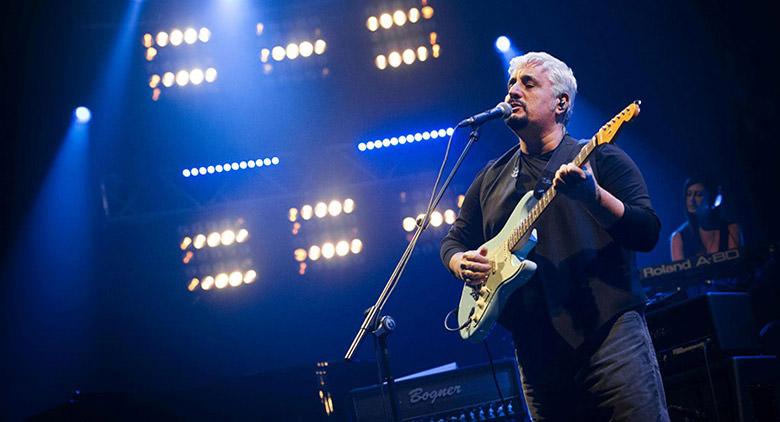 The cinemas of Naples where to watch the film "Pino Daniele - Il tempo restaerà" with new material on the concerts and the life of the artist!
After apreview of the San Carlo Theater of Naples, film on Pino Daniele will also come to the cinema and it will be a sort of documentary that will tell us about the life, career and sensations of the artist who passed away more than two years ago.
It will pass into the rooms from the 20 22 March 2017 and it will be called "Pino Daniele - Time will remain", By the director Giorgio Verdelli. The film will stage a series of concerts, with some unpublished images and repertoire, which will immerse us in a real journey into the music of our bluesman. It will be distributed exclusively by NexoDigital and will retrace its artistic career with live that will start from the 70 years and they will arrive at the 2000 years.
The narrating voice will be very particular because, through a careful research of material, it will make sure that Pino Daniele will speak directly, with the support of the actor Claudio Amendola.
Among the many artists who will leave their contribution to the film, we mention the historic comrades Joe Amoruso, Tullio De Piscopo, James Senese, Tony Esposito, Rino Zurzolo, Renzo Arbore, Stefano Bollani, Jovanotti, Clementino, Gaetano Daniele, Enzo Decaro, Maurizio De Giovanni, Francesco De Gregori, Eric Claptoin, Giorgia, Pat Metheny, Enzo Gragnaniello, but there will still be many others.
The film has been recognized as a film of national cultural interest and listed as a Special Project by the Ministry of Heritage and Cultural Activities and Tourism, under the patronage of Siae.

Cinema of Naples
UCI Cinemas of Casoria, via San Salvatore - Circumvallazione Esterna,
The Space Cinema, Avenue of the Mediterranean Games
Cinema Acacia, via R.Tarantino 10
Modern Cinema, via Cisterna dell'Olio 49 / 59
The Space Cinema in Nola, Vulcano Buono
Trailer
The trailer of the film on Pino Daniele.
A preview awaiting the release of the film.
Here are also the ticket prices.
About Pino Daniele - Time will remain
When: from the 20 22 March 2017
Where: cinema of Naples
Prezzi: whole 12 euro | reduced and 10 euro conventions