A custom of a previous generation is brought back to life in Macchia di Montecorvino, on the occasion of the Porchetta and lagane and chickpea festival. The review of Il Trono di Sagre!
We are once again in Montecorvino Rovella, this time in Macchia-Lenzi, and the occasion is that of Porchetta Festival and lagane and chickpeas.
But why, combined with the beloved lagana, the roast pork was chosen to represent Montecorvino, instead of any local product like hazelnut?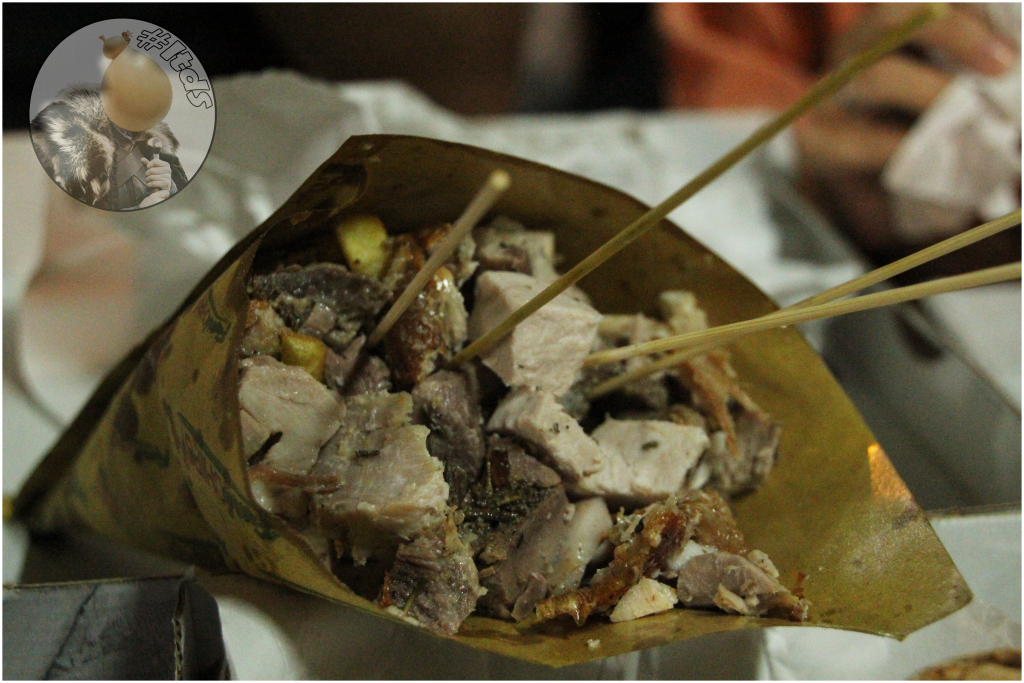 It is soon said, the cultural association "La Finestra su Montecorvino" takes up this festival from the previous generation.
In fact, Ben 25 years ago it all started as a simple little village party and the porchetta sandwich seemed the ideal solution. But today the boys have turned this nice tradition into something more.
The porchetta comes directly from Ariccia, to guarantee it is Gerardo, the Bubba of the porchetta.
He knows how to pack it on the porchetta and explains and reassures us about the origins of what he himself brings to Montecorvino every year.
Massaged with salt, pepper and rosemary, cooked from 6 to 10 hours, depending on the piece. That's all.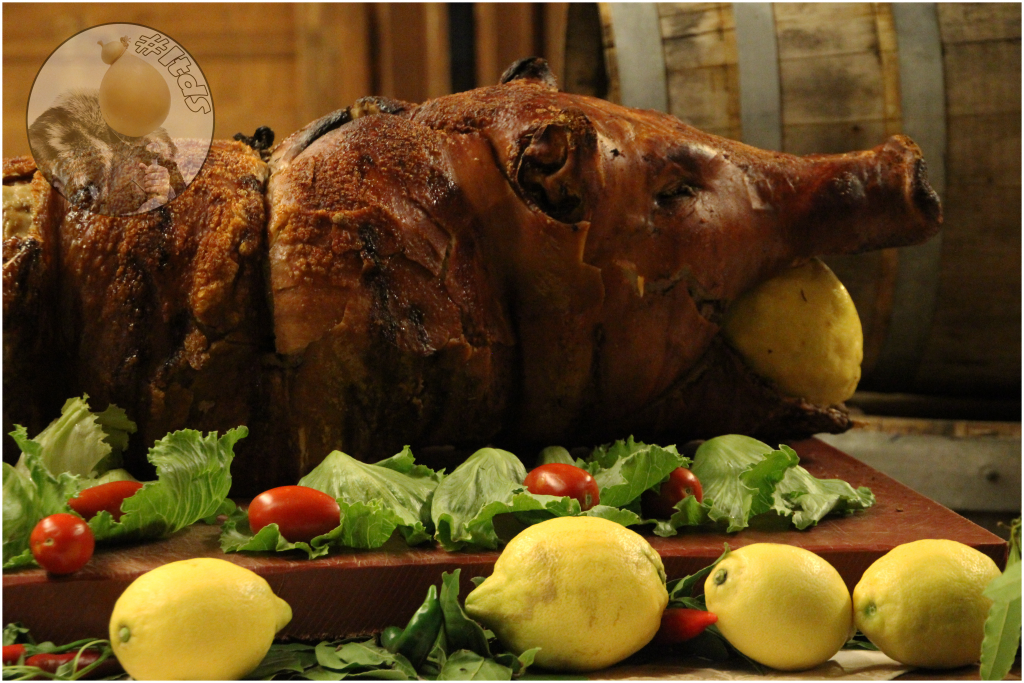 The result? A tender, sweet porchetta that melts in your mouth, slightly salted just enough to devour it slice by slice as if they were cherries.
In addition to bringing as a gift tasty pork, Gerardo also participates with a series of ideas, having fully embraced the idea of ​​the party.
In each edition, "porcelain" novelties
Every year, in fact, something new is proposed, from the "simple sandwich" (but how delicious can a simple loaf sealed in a plate with porchetta and a rind that melts like butter, how much?)
to the "cuoppo", which unites a diced porchetta put to sweat on a base of fries.
Lovely to hug the mammoth cone and hear the wax paper crunching under your fingers.
What's new this year? Pizza. And who would have thought that the finely sliced ​​porchetta would look so good on a pizza?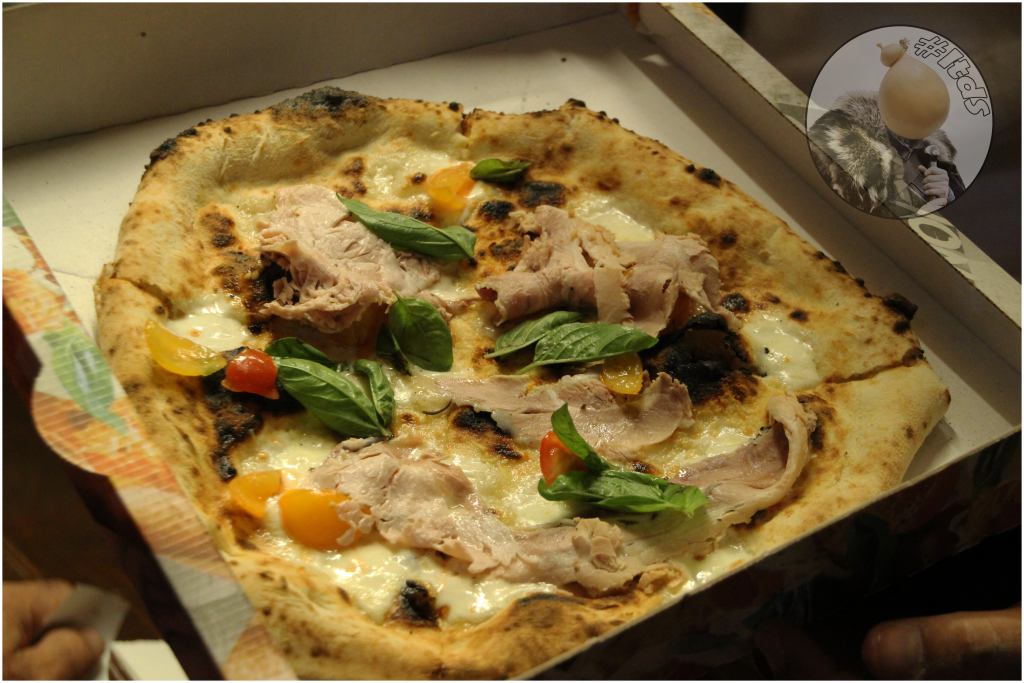 Combined wisely with complementary ingredients such as the yellow datterino and the red tomato with sweet and slightly tart perfectly enhance all the complexity of the Lazio product.
All naturally held together by a mozzarella base, of course!
The savory porchetta automatically recalls an Aglianico ice cream, or a draft beer, all while Antonio, who kindly invited us here to let us try this & that, stuffing ourselves with delights, presents us with half a family.
Because as in all respectable holidays, everything is held up by family and friends who give each other a hand, who give up their lives for a few days and decide to give the joy of a full and satisfied stomach. , in this case bringing the lagana and chickpeas as gifts.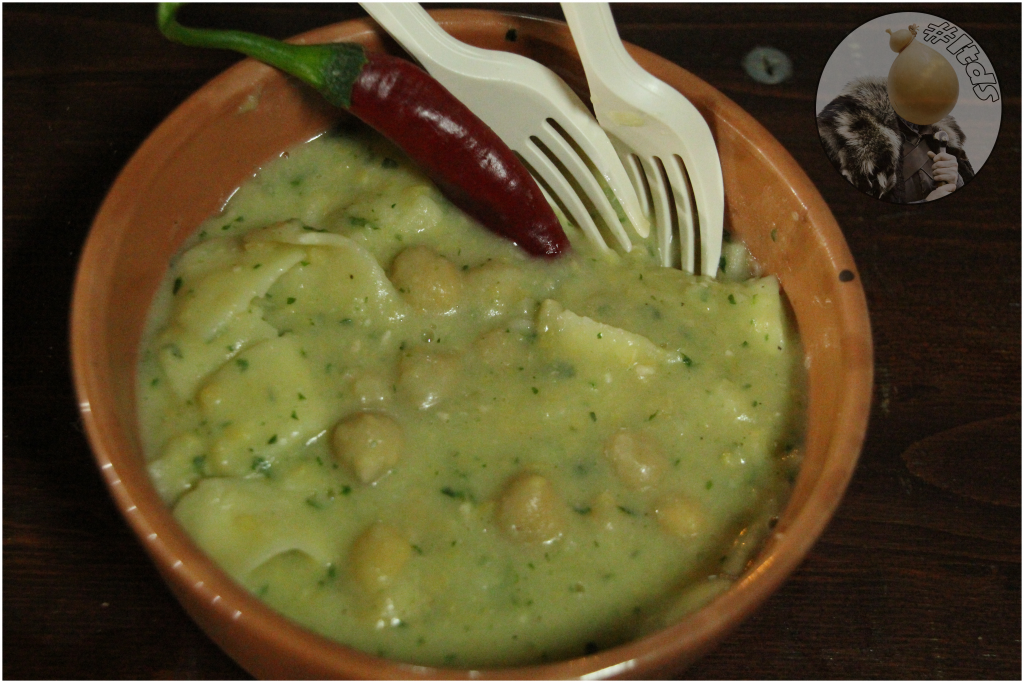 Even this lagana, like all those we have tried so far, has its own identity.
Montecorvino, or rather Il Rifugio, the farmhouse that lends its chefs on the occasion of the party, opts for a version of very very creamy and rich in herbs.
A choice that I sincerely appreciated.
The dessert that should be enjoyed hot
To crown the evening a surprising zeppola.
Mammoth, soft, if you choose it filled with white chocolate you make an attempt on life and God forbid we miss this opportunity.
I have been following its developments since it is tender and white when it is immersed in boiling oil, I see it grow, I show it to communion and I bite it by rubbing all the sugar in my face. Highly recommended, to devour hot!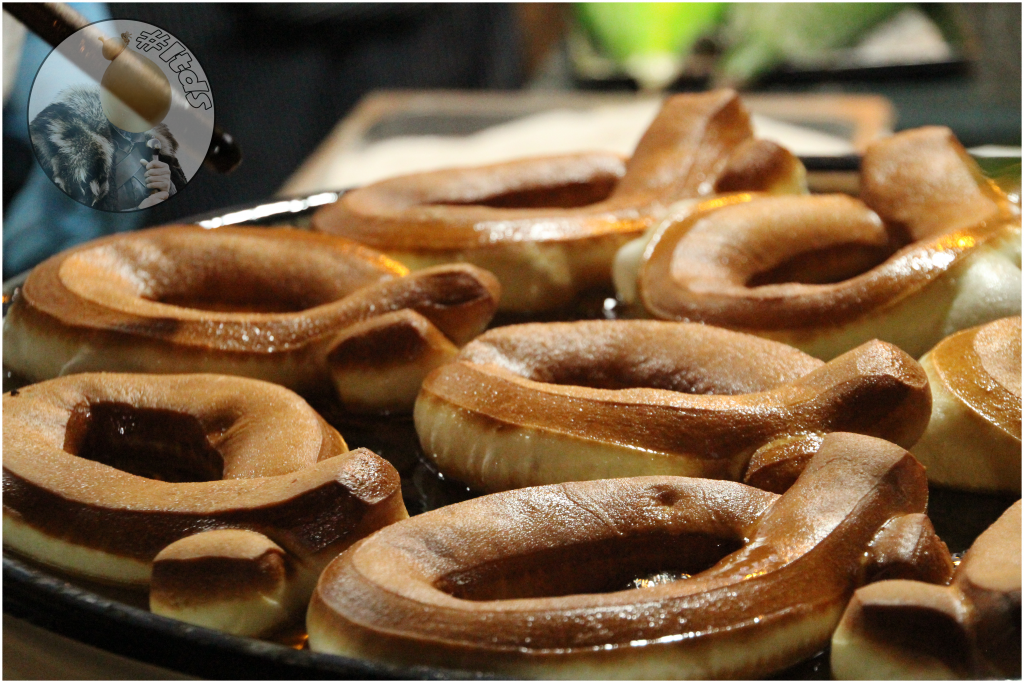 The party wants to take on its full identity, the boys want to improve from year to year but it was wonderful and funny how they could not take a walk without meeting someone who somehow had contributed, even ideally.
It is a city festival for the city and I must say that since we jumped the fence and came to see how it really works on the other side we have met a lot of wonderful people and it is for them that we wish the guys from "The window [...]" a good I work for this and for years to come!
Are you looking for something in particular?