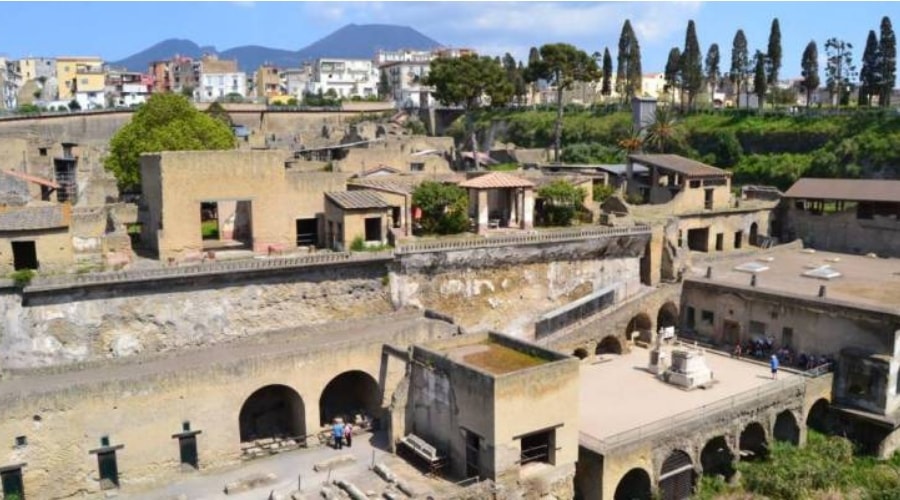 If you want to spend an unforgettable 2019 Valentine, you can not miss the opportunity to visit the Archaeological Park of Herculaneum: with 1 ticket you enter 2.
On the occasion of the feast of Valentine 2019, you can visit the Ercolano Archaeological Park paying only one ticket for two people. Unlike what you might think, you do not necessarily have to be engaged or married to take advantage of this opportunity. You can also access as a couple of friends, parents and children, grandparents with their grandchildren. The initiative, as already mentioned, consists in allowing theaccess to two people paying one ticket.
Event promoted by Ministry for Cultural Heritage and Activities with the aim of making known the immense and extraordinary cultural heritage of our country, it is a truly unmissable opportunity. Thanks to the setting up of various artistic and cultural itineraries, it will be possible to know thelove under various facets. A unique opportunity to delve into the thousand variations of the theme of love through the preparation of artistic and cultural paths.
In order to make this experience even more memorable, moreover, from the 14 to 17 February 2019 the couples who have visited the Archaeological Park of Herculaneum on the occasion of the Valentine's Day, will have the opportunity to pick up a frame as a memory of the fantastic day. A free frame, offered with the intent to give a magical touch to the photos of their Valentine's Day, immortalizing the memory of a party full of love.
Information on Valentine's Day 2019 at the Herculaneum Excavations
When: 14 February 2019
Where: Excavations of Herculaneum - Corso Resina, 80056 Herculaneum
Hours: from the 8.30 17.00
Price tickets:
Full € 11,00
Reduced € 5,50
Free for under 18