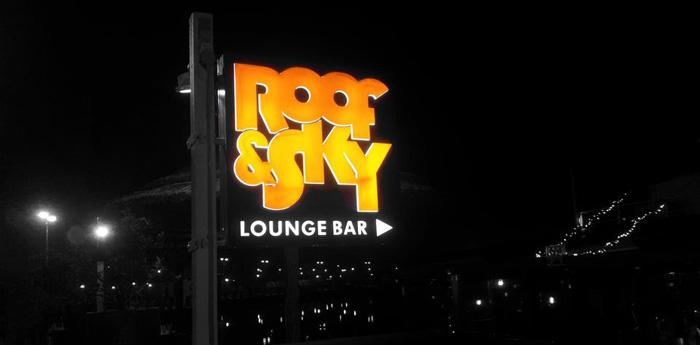 Roof and Sky by Bacoli, a lounge bar ... floating!
Naples offers us many lounge bars where you can spend pleasant evenings, but almost no one is as particular as what we are preparing to review in this article.
We move to Bacoli and we assure you that if you do not know it, there will be an incredible desire to visit this place ...it floats on the water! We are talking about Roof and Sky (Asteco and Cielo)!
The local
You know the trimaran (The boat)? Well, the bar has been set up right on its structure and will allow you to sip your drink, or much more, while you are gently lulled by the waters of the Lake Miseno in Bacoli. Those who suffer from seasickness don't have to worry, the Roof & Sky will make very light movements that usually do not bother in the least.
The Neapolitans love to call the local "Asteco and Cielo", it is the second name of the structure that offers a refined bar inside with tables, chairs, white sofas and soft light that will make the setting even more relaxing and special. The entire structure is closed in winter with special plastic sheets and open in summer, in addition, in the upper part there is one Terrace to admire the view and the stars. The restaurant even offers you a telescope to make the experience unforgettable.
Usually the special floating bar it is moored to the coast, but in the summer every day sets sail at 22.00. How to reach the location while in the middle of the lake? Just wait for the "Charon" to be transported to the lounge bar, same speech even if you want to return to the mainland.
What it offers - the services
We understood that the particularity of Roof and Sky is certainly the type of location, but on board you can also appreciate what the service is able to offer. In addition to taking advantage of the cafeteria, we have a rich menu foods refined and chosen, seafood, Mediterranean sushi, fruit and a wide selection of desserts.
You can also order drinks by choosing from wine, liqueurs, special drinks or del champagne. In addition, from 12 to 14 and from 18 to 20 you can take advantage of the special aperitifs organized by the floating bar.
Directly from their website, we have taken thelist of services offering: cafeteria, lounge bar, oyster bar, team room, finger food, raw sea, events and ... look at the stars!
Info on Roof and Sky (Asteco and Cielo)
Where it is: Lake Miseno Bacoli - Naples
Days of Operation: Open every day, even in winter
Are you looking for something in particular?