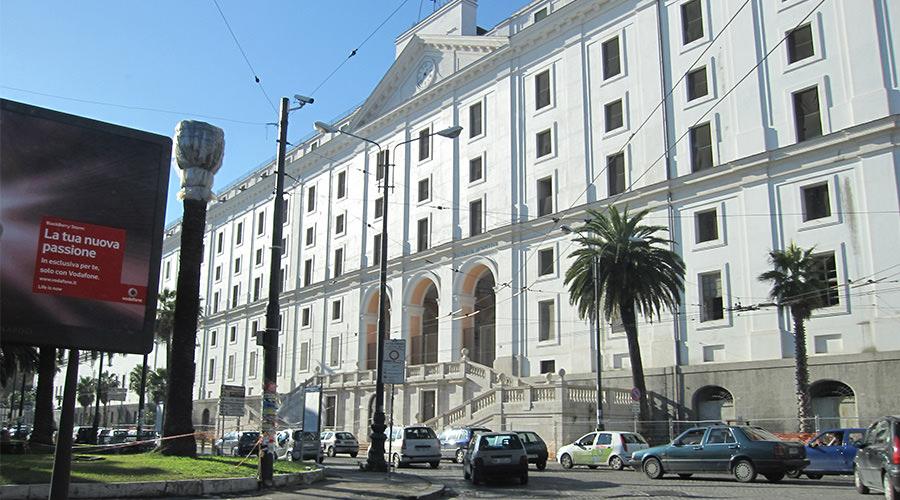 At the start the partial pedestrianization in an experimental way of Piazza Carlo III in Naples, here is the traffic device.
It started on Thursday August 10th, 2017 and it will last on an experimental basis until September 29 the partial pedestrianization of Piazza Carlo III in Naples, according to a specific traffic device arranged by the Municipality.
For this reason, there will be a stop to the traffic of cars in some parts of the road around the square and some directions will be modified.
Below we indicate the details of the temporary device that will last about 2 months.
Pedestrianization of Piazza Carlo III and traffic device
The Municipality of Naples has:
il ban in Piazza Carlo III, in the street between Corso Garibaldi and Piazza 53. By way of derogation, the emergency and rescue vehicles of the Order can circulate that can be accessed from Via Sant'Antonio Abate at the civico 53
il ban also in the stretch between Via Sant'Antonio Abate and the civic 53 except for the residents, the emergency and emergency vehicles of the Police and the disabled. On both sides of this stretch there will be the double direction of travel and the prohibition of permanent parking, under penalty of forced removal
in the confluence of via Foria with Larghetto S. Antonio there will be the counterclockwise rotation
for those who proceed along Via Foria, there will be theobligation to give precedence to vehicles in the roundabout
in via Foria, at 30 meters away from the confluence with Larghetto S. Antonio Abate, there will be the speed limit of 20 Km / h, towards Piazza Carlo III
in Larghetto S. Antonio Abate, the one way from the confluence with via Foria to the confluence with via S. Antonio Abate. On the left side, the prohibition to stop
expected one way in via S. Antonio Abate, in the road between Larghetto S. Antonio Abate and Traversa Foria, in the direction of the latter
at the beginning of Via Foria, 5 meters after the IP pole n. 004014, there will be aarea reserved for an ANM bus
Furthermore, the provision specifies that any other ordinance that goes against this device should be considered suspended.
Source: City of Naples