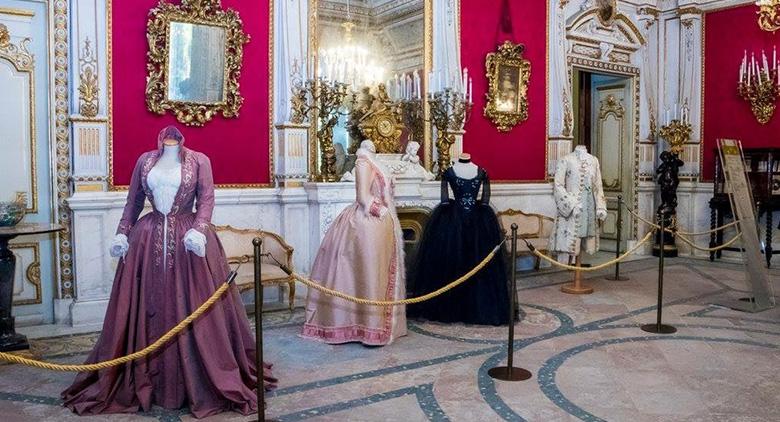 The clothes of great Italian and international stars will be on display at the Villa Pignatelli in Naples
The. Was held June 6 2017, in the splendid scenery of Villa Pignatelli a Naples the inauguration of the exhibition "Star Costumes" that will last until the 10 July.
Inserted between the events of the Naples Theater Festival, the international festival dedicated to the theater held every year by the 2008, "Costumi da star" presents to the public 55 stage dresses of famous films, all made by the Roman tailor Tirelli. The clothes of the exhibition were made available by the director of the historic atelier, Dino Trappetti, who took care of the installation created by Nicola Rubertelli.
To welcome visitors there is a costume worn by Totò, realized by Jurgen Henze in "What are the clouds?", episode of the film "Capriccio all'italiana" by Pier Paolo Pasolini. Among the displayed clothes, we also find those worn by Claudia Cardinale in "Il Gattopardo", from Winona Rider and Michelle Pfiffer in "The Age of Innocence", by Monica Bellucci in "The Tale of Tales" and "The Brothers Grimm and the enchanting witch", and the suit of Sophia Loren in "The human voice".
An opportunity not to be missed, for movie lovers and not only, to see in first person unique clothes, made for unforgettable films and worn by equally unforgettable artists.
Information about the show
When: from the 6 June to the 10 July 2017
Where: Villa Pignatelli, Riviera di Chiaia 200
Price: 5 €
Timetables:
from 7 13 to June and from 25 June at 10 July from 8,30 to 17.00 (last entry 16 hours: 00)
from 14 to 24 June from 8.30 to 17.00 and from 18.00 to 21.00

Closed on Tuesday
Contacts: Official website | 081. 7612356 | pm-cam.pignatelli@beniculturali.it or mbac-pm-cam@mailcert.beniculturali.it
[Votes: 0 Media Rating: 0 / 5]