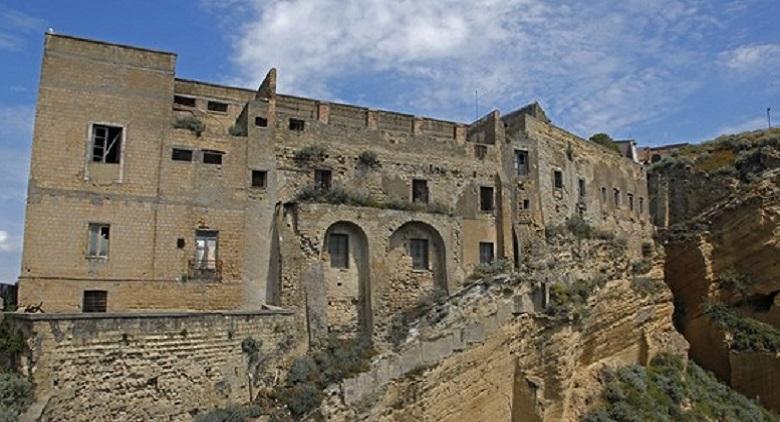 The Terra Murata prison on the island of Procida after many years of closure becomes a tourist destination with guided tours.
Il prison of Terra Murata a Procida 4 November 2016 reopens to the public which will allow it to be film festival, then from 8 to November 13 the inhabitants of the island can visit it for free. Instead, from the November 15 you will have the final opening, for a fee, for everyone.
This huge fortress overlooking Terra Murata was built in 1563 by Innico d'Avalos, son of Alfonso and Maria d'Aragona, later it became Royal Palace of the Bourbons and in the 1815 it was transformed into a military school. In 1830 it became the prison for Bourbon prisoners.
Today, however, it will be open to the public as place of memory. The structure was closed in 1988 for unavailability and sold in the 2013 from the State to the Municipality free of charge. Thanks to the funds of the Municipalities of the Lesser Islands Association, to the work of the community and some local companies it was possible to return this structure to the procidani.
It will not be possible to visit the isolation cells, which housed political prisoners and murderers, located in the basement. These walls hide many stories, here the fascist hierarchs Attilio Teruzzi and Junio ​​Valerio Borghese were confiscated, later freed with the Togliatti pardon. In 1946 all the lights were turned off to avert the risk of an attack during the transfer to prison of the fascist general Rodolfo Graziani, nicknamed the "butcher of Fezzan" for the countryside in Libya. Today Giacomo Retaggio, a prison doctor for 25 years, has many stories to tell about the 500 detainees, including 50 ergastolani, on suicide attempts, on daily stabbing, on panic crises and mystifications.
The visit will last 60 minutes and it will be possible to visit some areas of the Palazzo D'Avalos, thesingle cell building, the guards pavilion, the courtyard, the barracks of the guards, the veterans' building, the medicheria, the agricultural area where the social gardens and the factories will be created where you can admire the disused looms and the cotton bales. Among the many things you can see closely what remains of the truck that carried the prisoners from the port.
Information on the Terra Murata prison
When:
4 November inauguration

from 8 to November 13 free for residents of Procida to 9.30 - 11.30 - 14.00
from November 14 paid for all
Where: prison of Terra Murata, Procida
Ticket price: whole € 10,00 | reduced € 5,00 for residents
[Votes: 0 Media Rating: 0 / 5]