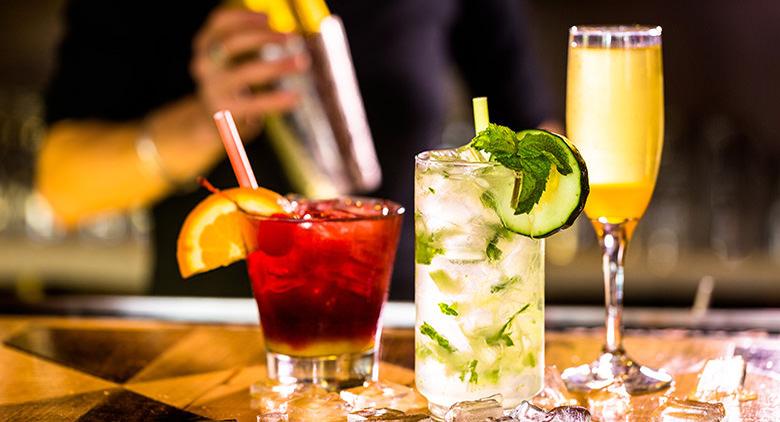 The appointment with international aperitifs at the Slash in via Bellini returns to chat with strangers between sips!
- international aperitifs will again be the protagonists of Thursday evening at Slash of Naples, the restaurant in via Bellini open from morning to night and offers many interesting initiatives.
From the 29 September 2016 they will resume weekly appointments in which, between one drink and another, you can learn a new language. In fact, with international aperitifs, you can dialogue with many people who come from other countries and that, in turn, will be able to learn Italian by chatting with those present.
Evening events will also be an opportunity for taste the kitchen of the various countries that will be chosen from time to time as a theme for the evenings, even if naturally of every date will always be able to participate people of all nationalities.
Participation is simple, you just have to mark your name on a card to pin to the shirt, also indicating your nationality. In this way anyone in the room can choose who to compare and chat with. The first meeting will be presentation and in each subsequent meeting there will be Native 13 / 15. This year + also the participation of Erasmusland.
Entrance is free, you will pay only the consumption or a dinner designed ad hoc.
Program
6 October
Hispanic cuisine.
Guest Stars Duo FerTango: Fernando Alfredo Cabrera & Fortuna Del Prete
Hispanic Aperitif Package + evening: 7 €
Facebook event
13 October
Chinese Night
Chinese aperitif package + evening: 7 €
Facebook event
20 October
German Night
German aperitif package + evening: 7 €
Facebook event
27 October
Turkish Night
German aperitif package + evening: 7 €
Facebook event
3 November
Nuit Français and + Burlesque + Corner of the port
Special guest: Fanny Dammour with jl Burlesque and the Portrait Corner with Nicola Piscopo
French aperitif package + evening: 7 €
Facebook event
10 November
Japan Night
Japanese aperitif package + evening: 7 €
Facebook event
17 November

Greek Night
Greek aperitif package + evening: 7 €
Facebook event
24 November
Arabian Night
Arabian aperitif package + evening: 7 €
Facebook event
1 December
American Night
Arabian aperitif package + evening: 7 €
Facebook event
8 December
Russian Night
Russian aperitif package + evening: 7 €
Facebook event
15 December
Burkina Faso Night
Burkina Faso aperitif package + evening: 7 €
Facebook event
22 December
Christmas table games
Facebook event
Information on international aperitifs
When: from 29 September 2016, every Thursday
Schedule: to 20.00
Swallow: Slash art / music, via Vincenzo Bellini 45
Price: free, you pay only for consumption
Contacts: 0815648902 | info@slash.naples.it | Facebook page