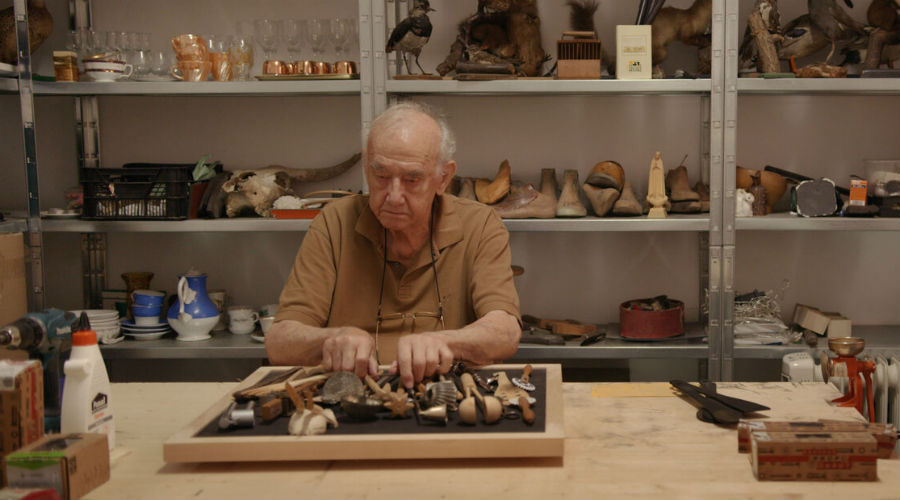 The fantastic appointment with Artecinema 2019 in Naples is renewed: free documentaries and short films are scheduled for the 24th edition of the International Film Festival on Contemporary Art!
The 9 edition of 2019 was inaugurated on Wednesday Artecinema, the International Film Festival on contemporary art curated by Laura Trisorio. After the pay-show on Wednesday at the Teatro San Carlo the Festival will continue in the 11, 12 and 13 days at Augusteo Theater of Naples with completely free admission.
The initiative, which has also received recognition from the President of the Republic, has been repeated for several years and every year always attracts a wider audience. The Festival aims to promote contemporary art involving guests in the vision of documentaries, shorts focusing on the work of the greatest artists and photographers on the international scene.
All films shown during the event will be in original language with simultaneous translation in headphones and very often they will be interspersed with meetings with registers and artists who will intervene to present the films.
Program
Friday October 11
16 hours: 00 Daniel Spoerri - This Movie is a Gift
17 hours: 30 The Life of the Artwork
18 hours: 45 Vasarely, illusion pour tous
20 hours: 00 Rebecca Horn - Glowing Core
21 hours: 00 The Greenaway Alphabet
22 hours: 30 Kusama Infinity
Saturday October 12
16 hours: 00 James Turrell. Heaven on Earth
17 hours: 00 Mario Botta: beyond space
16 hours: 45 Bauhaus Spirit
20 hours: 45 A Touching Sight
21 hours: 15 Gettys: The World's Richest Art Dynasty
23 hours: 00 Plakat - The birth of modern advertising
Sunday October 13
16 hours: 00 Hitler against Picasso and the others
17 hours: 45 Love, Cecil
19 hours: 45 Stefano Cerio - Aquila
20 hours: 00 ART21 - Kara Walker & Jason Moran: Sending Out a Signal
20 hours: 10 ART21 - Kevin Beasley's Raw Materials
20 hours: 30 ART21 - Olafur Eliasson: Become Your Own Navigator
20 hours: 35 ART21 - Luchita Hurtado: Here I Am
21 hours: 00 Botero
22 hours: 40 Renzo Piano: the architect of light
For all other information and details see complete program.
Information on Artecinema 2019
When: 11, 12 and 13 October 2019
Where: Augusteo Theater, Piazzetta Duca D'Aosta, 263, 80132 Naples NA
Timetable: from 16: 00
Price: free admission