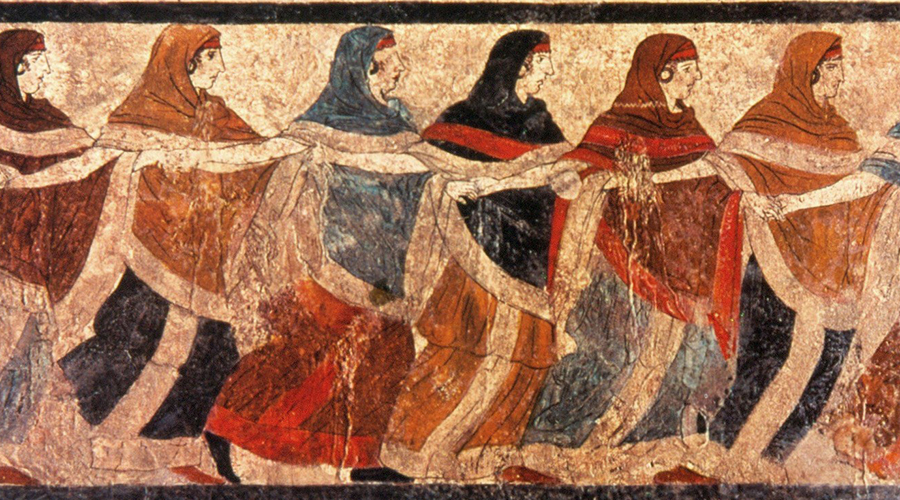 The Magna Grecia section reopens at the Mann in Naples: twenty years later at the National Archaeological Museum of Naples.
As in the nineteenth-century novels: Twenty years later.
Thursday July 11 2019 (17 hours) at the MANN reopens to the public Magna Grecia collection, dedicated to the flourishing civilization that arose in southern Italy by the Greek diaspora from the eighth century BC.
This collection is one of the historical nuclei of the National Archaeological Museum of Naples and his latest set-up goes back to the 1996.
It is one of the richest and most valuable collections of Magna Graece antiquities in the world. They are pieces that flowed to the then Museum of the Kingdom of the Two Sicilies starting from the second half of the eighteenth century, but the flow lasted until the first decades of the last century.
The new exhibition has the ambition to illustrate the complex history of coexistence and systems of relations between the various communities of southern Italy before the conquest by Rome.
Of absolute importance the votive material that comes from Locri, in particular that found in the sanctuary of Demeter, in the Parapezza district. They are pieces that allow to represent in an exemplary way the importance of worship in the social and political organization of the Magna-Greek societies.
The thematic itineraries are various, for example, as mentioned, religion, but also the architecture and practice of the banquet.
Rules for accessing the section
Shift access is allowed and each shift provides up to a maximum of 40 units, each 20 minutes, starting from the 9: 00, until the section closes. You can buy the entrance ticket to the ticket office when you buy the museum ticket or even later, depending on availability.
You can enter the section with special footwear (free up to 21 July, at the price of 1.50 euro later) to avoid ruining the mosaic floors of the rooms.
Finally, it can only be accessed once per shift.
Information on the Magna Grecia section
Where: National Archaeological Museum of Naples, Piazza Museo 19
When: inauguration of the 11 July 2019, open every day (excluding Mars, museum closing day)
Prezzi:
full € 15
reduced € 2 for EU citizens among the 18 and 25 years not completed
special discount for holders of ArteCard (admission 50%) and escorts of OpenMANN subscribers
free for children of 18 years and owners of the 18app application
€ 1,50 footwear (from 22 July)
Schedules: from 9.00 to 19.30 (last entry to 19.00) | Tuesday closed
[Votes: 3 Media Rating: 4.3 / 5]