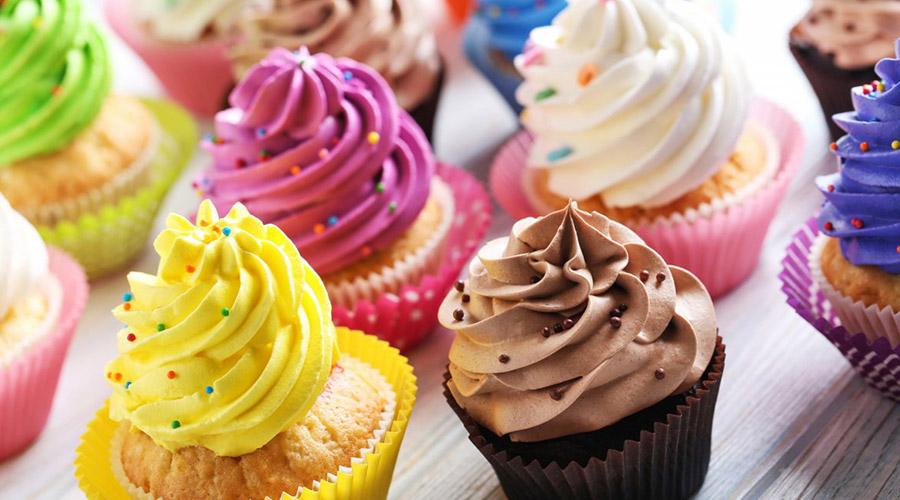 Sturbucks style cafes in Naples? Here are some of the best in which you can enjoy muffins, American coffees, milkshakes, pancakes and much more.
Starbucks, Magnolia Bakery and american pastry have created a trend that over the years has been transformed into a real tradition capable of captivating even the palates of Naples. The classics coffee shop that we are used to seeing in movies, where we can gather with friends, or where we can study while sipping a coffee accompanied by a muffin, have become a reality in Naples and its surroundings.

It could only seem like a fashion, but the goodness of American cakes such as red velvet or cheesecake has allowed the birth of many places where you can taste the delights of overseas that seemed unattainable. Let us immediately highlight the cafés that follow the famous American style.
Birdy's Bakery

Shabby chic style, bright and calm. Birdy's is a real American bakery, where you can taste all the sweets and pies most typical of the overseas tradition. Impossible to say what's best: brownie, cinnamon roll, cookies, muffins, Red velvet, you are spoiled for choice. And for a dinner or a brunch, do not miss the salty: club sandwich, eggs and bacon, bagels. A little Birdy's can also be taken home with the takeaway, thanks to the sale of the original American ingredients to reproduce the dishes. Without a doubt the best bakery in Naples.
Where: Vico Belledonne in Chiaia 14a / b, 80121; Via G. Bernini 8, 80129, Naples
Timetables: Breakfast Mon-Sun 7: 30-11: 30; Lun-Sun Lunch 11: 30-15: 30; Dinner merc-ju 19: 30-10: 30 / Fri-Sun 19: 30-11: 30; Sat-Sun-Holidays Brunch 11: 30-15: 30
Contacts: 081-4976400; Official site of Birdy's Bakery; info@birdysbakery.com
Price: € €
Sugar Queen - The queen of cakes by Giada Baldari
The cake design is the specialty of this queen of cakes and is the masterpiece in the creations sugar paste born from the ability of Giada Baldari. From Sugar Queen, in addition to the magnificent cakes for the holidays, we can find a great variety of American-inspired desserts. The restaurant is furnished in every detail - there is also the swing! - perfect for capturing the attention and the heart of the friends who choose it as a meeting place.
Where: Via Carlo Poerio 42, 80122; Via Chiaia, 129, 80132; Naples
Contacts: info@sugarqueen.it; giada@sugarqueen.it; Official page on Facebook
Price: € €
Bakery and Love

Born in Frattamaggiore, this bakery has rapidly expanded to satisfy the sweetness of Caserta and Naples. Baked all the cakes become the must of American cuisine, plus all the attached cakes such as pancakes and cupcakes. The most sold, however, is the Baiocchi cake, which combines the American style with that of the famous Italian biscuits.
Where:
Naples – Via Bernini, 89 / 91, 80128
Caserta - Corso Trieste, 247 / 249 - 81100
Frattamaggiore - Piazza Risorgimento, 11 - 80027
Timetables:
Naples - Mon-Jun 08: 00-01: 30; Fri-Sun 08: 00-02: 00
Caserta - Mon-Sun 08: 30-00: 30
Frattamaggiore - Mon-Sat 17: 00-02: 00; Sun 17: 00-02: 00
Contacts: Official website of Bakery & Love
Naples - 334 585 0042
info.vomero@bakerylove.eu
Caserta - 334 585 0042
info.caserta@bakerylove.eu
Frattamaggiore - 334 585 0042
info.frattamaggiore@bakerylove.eu
Price: € €
La Divina

In Aversa, La Divina is born, a well-kept restaurant with a vintage flavor, even in piped music. Many types of cakes and delicacies - prepared by Carlo and Anna, the owners - who already have a large number of loyal customers. The frosting it is light and generous portions. Try the cheesecake and croque monsieur. There quality of the products and the competitive price will end up winning you.
Where: Via Michelangelo 174, 81031 Aversa (CE)
Timetables: every day from 9: 00
Contacts: 081 / 8906947; 3333767701; Official website of La Divina; ladivinacatering@alice.it
Price: € €
Sciardac

Born in the distant 1922 as a delicatessen and over time evolves in gastronomy. In the last years the particular was born upstairs "Mediterranean bakery" which combines traditional flavors with international ones, offering the public quality sweets and savories. The unique flavors of the pastry presented are the result of years of study and dedication by Tobia, the new generation of Sciardac.
Where: Via Roma 128, 80070 Bacoli (NA)
Contacts: 3334730081; 081-5234912; Official site of Sciardac; sciardac@hotmail.it
Price: € €
Sisters' Bakery

Excellent slices of cake, large portions and original dishes accompanied by special drinks. As the American tradition wants, not only sweet but also savory: giant toast, sandwiches, artisan fries. And since we are still in Campania, in the menu we also find a fusion with regional dishes and cut of local fruit. Good value for money.
Where: Via Madonna Dell'Arco 213, Sant'Anastasia
Timetables:
7:30-13:30/16:30-1:00;
sab 7:30-13:30/17:30-3:00;
dom 7:30-13:30/17:30-1:30;
Wednesday closed
Contacts: 081-531 6469; Official page on Facebook
Price: € €
Bakery Cafè

Local three-level with terrace, created to bring a corner of America to Pozzuoli. As usual, there is the Wireless to allow patrons to refrain from studying or checking their emails while they enjoy a treat. The multi-layer cakes they are mouth-watering.
Where: Via Torrione 7 / 9, Pozzuoli
Timetables: every day from 8: 00
Contacts: 081 526 3051; bakerycafe@libero.it; Official page on Facebook
Price: € €
Stairs Coffee Shop

More than a bakery is one American coffee shop. Basically there is the idea to reproduce in Naples a place like Starbucks, in a style between vintage and hipster. Many sweets and typical pies, such as spicy "Carrot Cake" and the classic Oreo. Many Italian-style coffee and cold creams, but also different juices and drinks. The American imprint is also known by small details such as hot chocolate served with marshmallows.
Where:
Via Luca Giordano 96, Naples
Viale Colli Aminei 335 / 337, Naples
Timetables: every day from 7: 00
Contacts: Vomero 081 / 19331599; Colli Aminei 081 7444682; Official website of Stairs Coffee
Price: € €
Sweet Bakery

Welcoming local of Salerno able to satisfy any desire in fact of sugars. Nutella cappuccinos, milkshakes, muffins and delicious cakes. Cupcakes are to try in all tastes, as well as the chesscake and crumble. A perfect place to relax and be in the company enjoying a piece of America.
Where: Via Sichelmanno 30, Salerno
Timetables:
lun-giov 8:00-13:00/16:00-21:00
ven 8:00-13:00/16:00-23:30
sab 8:00-13:00/17:00-01:30
dom 9:30-13:00/17:00-23:30
Contacts: 3442524465; info@sweetbakerysalerno.it
Price: € €
Do you know other such coffee shops in Naples?
We leave you to photo gallery products offered by Birdy's Bakery, Stairs Coffee Shop and Cake Appeal.
Photo gallery