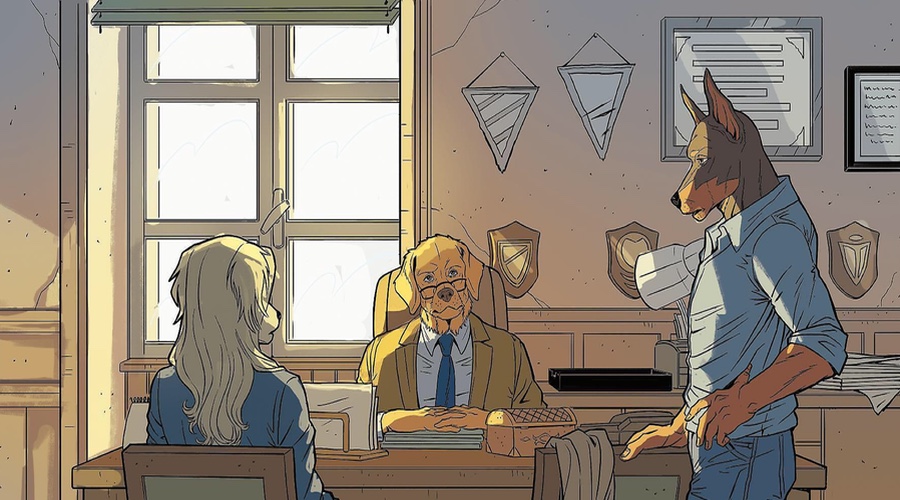 In April, the cartoon version of Bonelli dei Bastardi di Pizzofalcone will arrive in the bookshop. The characters are anthropomorphic animals.
For the joy of fans to the novels of Maurizio di Giovanni, especially those dedicated to the inspector Giuseppe Lojacono, to April 2019 will arrive in all bookstores (as well as in the comics) the comic version of Bastardi di Pizzofalcone.
It is a color hardcover volume made up of 144 pages, edited by Sergio Bonelli, drawn by Fabiana Fiengo and scripted by Claudio Falco e Paolo Terracciano, colors and lettering of the Italian school of Comics. The cover, instead, is of Daniele Bigliardo. The peculiarity lies in the fact that the characters are represented as anthropomorphic animals.
The story is set in our day, in Naples, obviously. After some police officers were arrested because they were involved in drug trafficking, the Pizzofalcone police station is in disarray.
He is called to direct it Luigi Palma, which will be joined by some new policemen: the assistant Francesco Romano, the young agent Alessandra Di Nardo, the agent Marco Aragona, the vice-director and expert in computer science Ottavia Calabrese, the agent Giorgio Pisanelli and, of course, also the inspector Lojacono.
[Votes: 0 Media Rating: 0 / 5]