In the previous hours there was talk of a possible crisis between Belen Rodriguez and Stefano de Martino, got back together a year and a half ago and came out last summer, but a photo, published by her mother, silences everyone.
Like it or not, Belen Rodriguez and Stefano de Martino they always make the news, and not just because they're one of the most paparazzi celebrity couples in show biz.
Last weekend, however, fans were very worried, because during the episode of Saturday 21 January 2023 of C'è Posta per Te, De Martino was called to surprise a Neapolitan fan who had suffered a serious mourning, but unlike the other times, the Argentine showgirl remained silent and did not publish support photos or videos on his Instagram profile.
Belen Rodriguez and Stefano de Martino, Veronica Cozzani intervenes
From here the rumors of a crisis between the two, since, moreover, Stephen and Belen they haven't been showing up together on social media for quite a while.
Doubts that, however, were dissolved a few hours ago when Veronica Cozzani, mother of Belen Rodriguez, posted a photo where it shows Stefano de Martino behind the baby Luna Mari.
The little one, daughter of Belen Rodriguez and Spinalbese Antonino, wears an Argentina jersey, which won the last World Cup in Qatar to the delight of the Rodriguez clan.
No crisis in sight, therefore: simply Belen and Stefano, like many other couples, have decided to take a break from the world of social networks, which they had already announced they wanted to do in December 2022 to enjoy their family and their privacy more.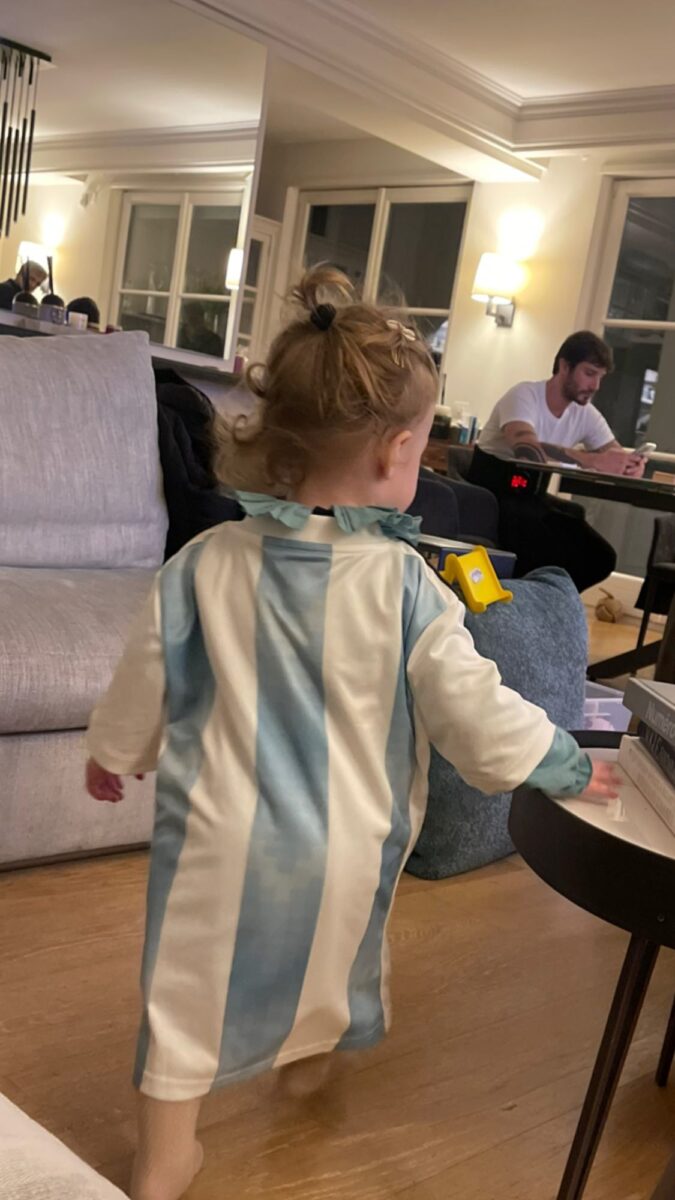 Read also:
Belen Rodriguez: Luna Marì calls her dad and she reacts like this
Belen Rodriguez reveals "De Martino? She left me twice."
Image source:
Perizona Instagram profile (@perizona_)