The good news related to the Bacoli improvements thanks to the initiatives of the municipal administration led by the mayor Josi Gerardo Della Ragione.
This time we talk aboutinstallation of the wooden bridges that will complete the cycle path of Bacoli, on the banks of the Lake Misenum. It is the mayor himself who communicates the news on his Facebook page showing the images of the works that are proceeding well and the first bridges that have been placed.
In this way, the most important nature walk in the city will be completed and you will no longer have to cross the road to reach the areas now connected by bridges.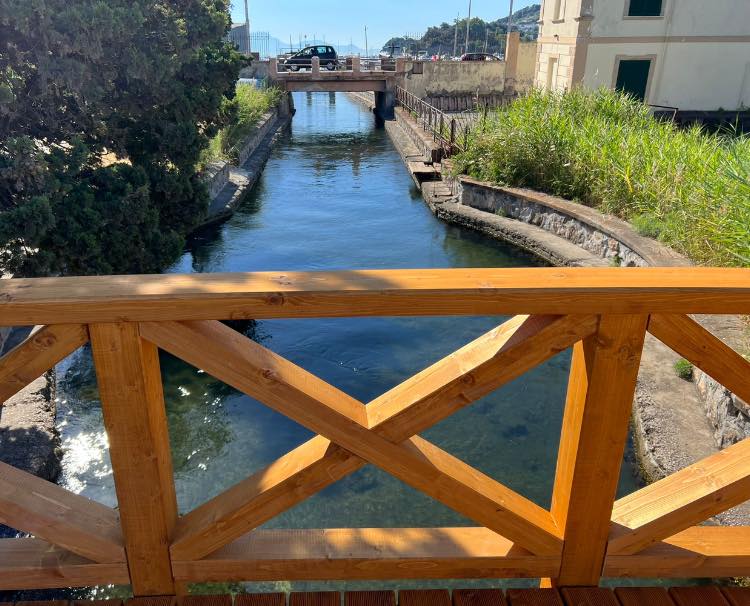 The cycle path in the beautiful historical heritage of Bacoli
These new bridges now connect the different points of the cycle path that crosses the most beautiful areas of Bacoli.
The route, which is actually a cycle / pedestrian path, allows you to reach wonderful points of interest such as the Casina Vanvitelliana on Lake Fusaro and the holm oak wood of the Quarantena Park and right on the shores of Lake Miseno it was necessary to think of bridges that would cross the nature walk.
They are found in near the free beach of Casevecchie, from poorly cleaned and returned to citizenship after decades, and in this way cyclists and pedestrians they will not have to cross the street used by cars to continue along the cycle path.
A result achieved after 40 years of promises, as the mayor announces, and a public work awaited with great trepidation to make the track safer.
It will be inaugurated in a few days and will be communicated by the mayor.
Image source: Facebook page Josi Gerardo Della Ragione
Are you looking for something in particular?