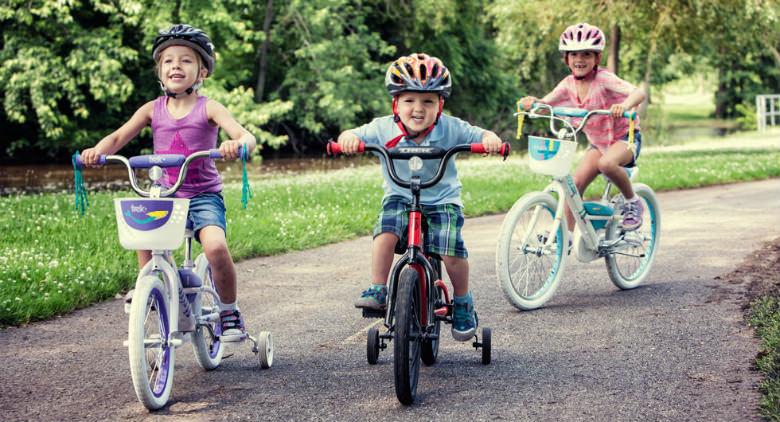 Coming to Naples Bimbimbici 2017, the bike event dedicated to the young with walks, games and gadgets!
Appointment Sunday 7 May in Naples with Bimbimbici 2017, the free cycling event dedicated to children and teenagers. The event, promoted by FIAB Cicloverdi, has reached the 18 edition this year. To celebrate the achievement of the age of majority and also the anniversary of the birth of the great cartoonist Jack Kirby, the chosen theme Sara "The superheroes arrive".
Starting from Piazza del Plebiscito, you will travel safely cycle path Lungomare to Mergellina, and then return to the starting point. After the ride the children can have fun with many prize games. They will also be distributed t-shirts and gadgets SR Performance, Mario Schiano and Givova. Participants are guaranteed a small refreshment at the end of the activities. Who does not have a bike can easily rent it for the event.
How to participate
The appointment is in Piazza del Plebiscito at 10.00. To participate, you need to register a parent, which can be done online on the site Cicloverdi or directly on the day of the event at the reception gazebo.
Competition for young authors
All children and teenagers can take part in the competition by writing a story featuring a superhero on a bicycle ready to fight atmospheric and acoustic pollution. The story will have to be published on the Facebook page of Bimbimbici (indicated in the mirror at the end of the article) with the hashtag #bimbimbici2017. The winning 10, determined by the number of likes to the story, will be rewarded with a Limar helmet.
The Bikaccia
The Ludobus association organizes a team-based treasure hunt. There will be final prizes for first place winners and consolation prizes for all participants.
Information on Bimbimbici 2017
When: 7 May 2017
Where: departure from Piazza del Plebiscito, Naples
Schedule: from the 10.00
Prices: free participation
Info and contacts: Facebook event | Cicloverdi Naples | tel. 339 6795037 | bike rental tel. 081 5852570