The all you can BBQ formula returns from Smoky Joe to Aversa, after the success of Halloween.
After presenting the first real smoke house in Naples and after talking about them Halloween event, which has achieved tremendous success, Smoky Joe of Aversa attracted our attention with a new interesting event: on the occasion of Black Friday comes the ... Black BBQ!
A new opportunity to appease their own amazing kitchen composed of Brisket, tomahawk, entrecote, ribs, pulled pork and much more. The meat is cooked by their two famous and very American smokers Eddy e Walter that, using Hickory wood, wood made from Jack Daniel's barrels and a special mix of spices, smokes meat with the traditional Low & Slow method: low temperature and slow cooking, very slow, even up to 20 hours.
For the Black BBQ, Smoky Joe, invites you Thursday 28 and Friday 29 November to enjoy meat with the formula all you can BBQ, but at a price from Black Friday. A will be offered mixed tray of meat cooked on the bbq with the all you can eat alone formula €19.90 and ... to be ordered whenever you want! Top quality meat, cooked in an exclusive way at an advantageous price. What more could you want?
we summarize: the event will be held Thursday 28 and Friday 29 November and offers the possibility to taste their specialties at a very advantageous price, in fact, the offer includes: mixed bbq tray (chicken, pork belly, smoked sausage, pulled pork and various side dishes) to the amazing price of 19,90 per person, excluding drinks. Even less than the offer offered for Halloween, the place wanted to make crazy prices on the occasion of Black Friday, so take advantage of it!
Information about the event
Where: Smoky Joe via Enrico Toti 2, Aversa (map)
When: Thursday 28 and Friday 29 November 2019
Schedule: from 19: 00 hours
Contact Us: Facebook page .
Information on where to park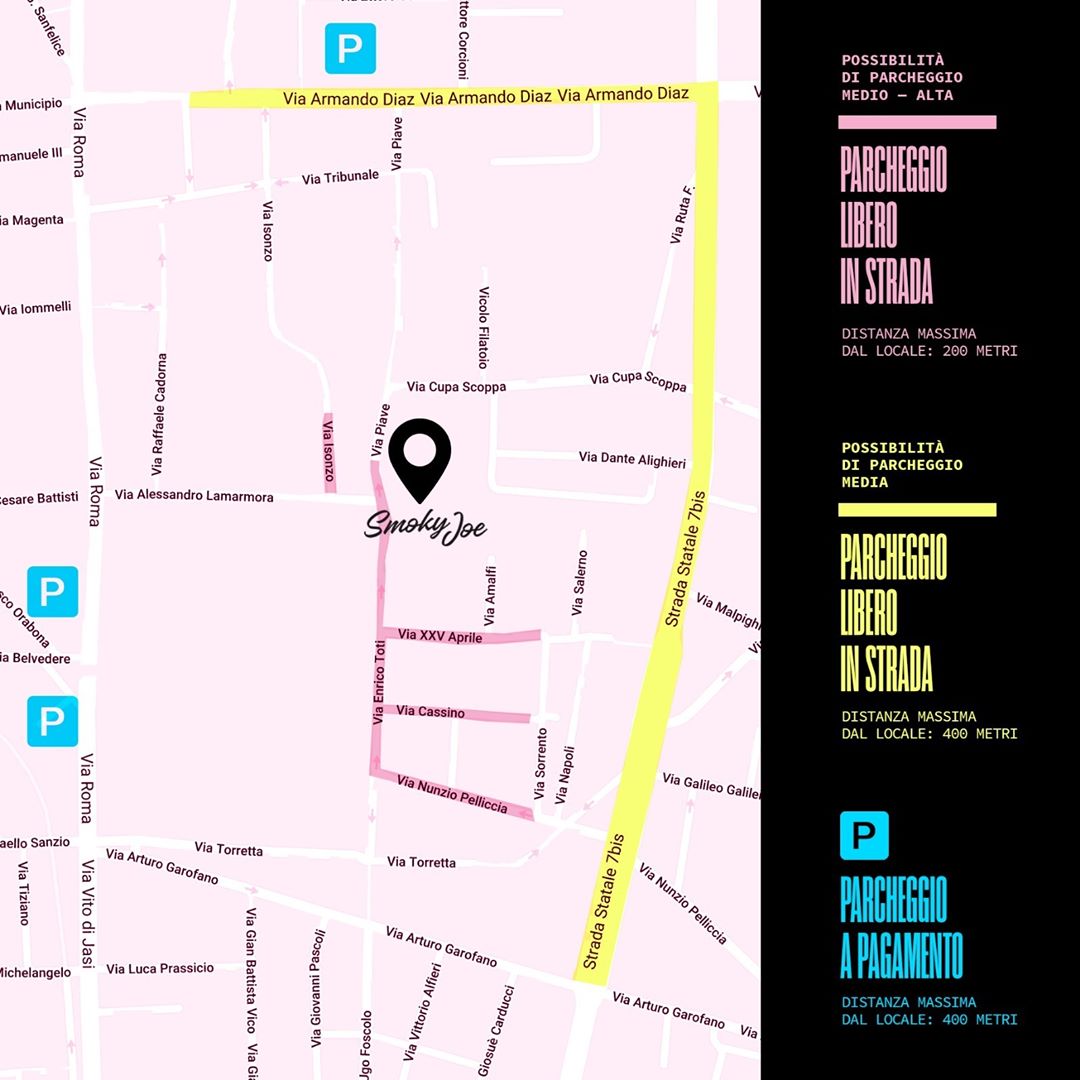 Are you looking for something in particular?