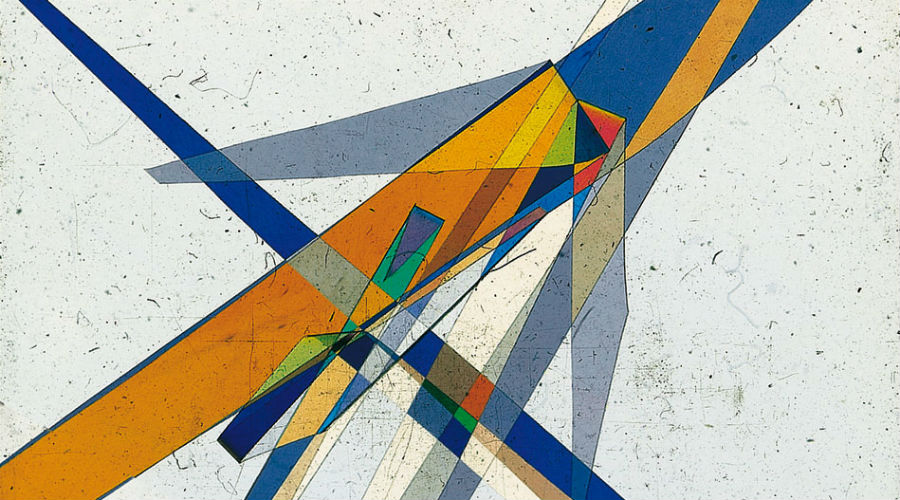 On show at the Plart in Naples the fixed light projections and the polarized light projections by Bruno Munari, one of the greatest Italian designers who painted with light.
All Plart Foundation of Naples The exhibition was inaugurated last November 29 2018 Bruno Munari. The colors of light, curated by Miroslava Hajek and Marcello Francolini and inspired by the most interesting creations of the famous Italian designer, one of the protagonists of the twentieth century art scene. The exhibition will be open to visitors until March 20 2019.
The exhibition, organized by the Donnaregina Foundation for Contemporary Arts in collaboration with the Plart Foundation, is part of the 2018 edition of Project XXI, a platform through which the 2012 Fondazione Donnaregina explores the emerging artistic production of the last decades, proposing to analyze and disseminate the most significant practices and produce alternative narratives and historiographies of the contemporary.
The projections by Bruno Munari on show at the Naples Plart
Bruno Munari he was a famous Milanese designer and writer, considered one of the protagonists of programmed and kinetic art and one of the greatest exponents of the Italian twentieth century art scene. Among his most interesting artistic researches, the conquest of a new spatiality beyond the two-dimensional reality of the work, expressed through the realization of the "Fixed light projections" and "Polarized light projections", performed in the fifties of the last century.
In both "projections", Munari demonstrates his interest in plastic materials and in their relationship with space, considering them fundamental elements in visual communication as they determine variable color effects. While in the "Direct Projections" the plastic is used according to its color to be invested by light, in the "Polarized Projections" the plastic is the means to extract the color from the light.
For the first time in Naples they are exhibited at the Plart the works that represent the most important phases of Bruno Munari's journey towards the exit from two-dimensionality. Between them Useless Machine (1934) Tactile table (1938) Arrhythmia machine (1947) Concave-convex. Point of light (1947).
The birth of the "projected painting" by Bruno Munari
The "projected painting" by Bruno Munari was born in 1950, when he tried to dematerialize the art "painting the light" using projections that he called "Direct Projections". They consisted of compositions with organic materials, transparent and colored plastic films, paintings, screens, cotton threads stopped between two slides and projected indoors or outdoors, on the facades of buildings, giving a feeling of monumentality and conquest of a unprecedented three-dimensional and pervasive spatiality of the work. In 1953 Munari arrived at the height of his research, developing for the first time the decomposition of a spectrum of light through a Polaroid lens. Thus were born "Polarized Projections" with which he manages to realize the Futurist utopia of a dynamic and ever-changing painting.
Information on the exhibition Bruno Munari. The colors of light
When: from the 30 November 2018 to the 20 March 2019
Timetables:
Tuesday to Friday from 10: 00 to 13: 00 and 15: 00 to 18: 00
Saturday from 10: 00 to 13: 00
price tickets: Free entry
Where: Plart Foundation, via Martucci 48, Naples
Cover photo: Bruno Munari, Polarized light slides, 1953, Various materials. Courtesy Miroslava Hajek - detail
[Votes: 0 Media Rating: 0 / 5]