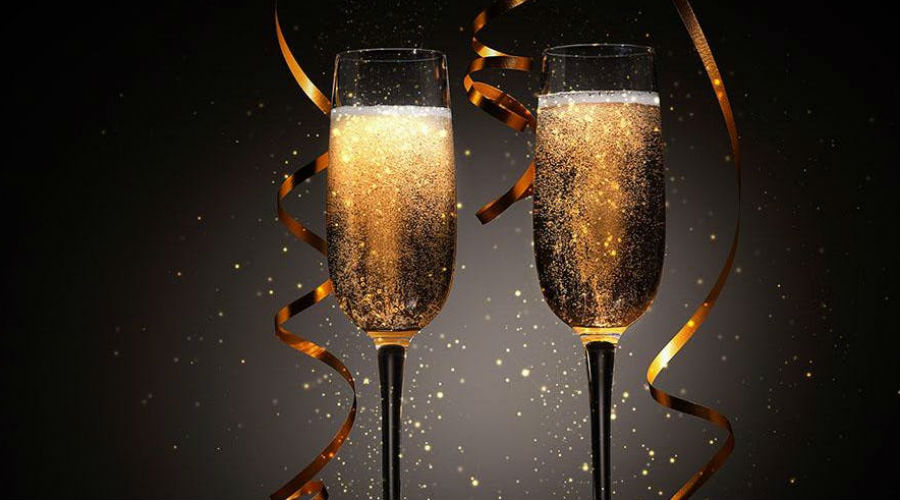 Our tips on the best locations to spend an unforgettable 2019 New Year's Eve in Naples with rich menus, music and entertainment for all tastes!
There are many interesting proposals
in Naples for the 2019 New Year
, between food, good music and special atmospheres there really is something for everyone. We have made a selection of the
best restaurants for the dinner
to spend an unforgettable night between taste and fun in the company of friends and family.
The offer also for this year is very varied and offers classic menus always appreciated by both Neapolitans and the many tourists who will be present in the city for New Year, in fact there will be dishes like the zampone with lentils, Christmas sweets and a lot fish. So much too animation for adults and for children that will make everyone's evening special.

Estate Astroni
Tenuta Astroni offers an elegant and suggestive location with a refined New Year's Eve dinner with excellent dishes full of excellence. There will also be entertainment, music and dances with DJs and two bands that will perform live.
Where: via Sartania 49
Schedule: 20.00
Prices: 120 euro adults menu | 60 euro children's menu
Info and reservations: 0817266156 | info@tenutastroni.it
Palazzo Petrucci
A special and tasteful night awaits those who decide to spend New Year's Eve in the charming Palazzo Petrucci. Here you can enjoy the exceptional menu designed by Chef Lino Scarallo, 1 Michelin Star, for a Cenonte with the trimmings.
Where: Via Posillipo 16 C
Schedule: 19.00
Prices: 350 €
Info and reservations: 081 575 7538

Black & White
The restaurant in Pozzuoli offers a package including a New Year's dinner and a party with a disco party. The evening will be suitable for both adults and children and there will be a live show with animation and Brazilian music which will follow, after midnight, a DJ set.
Where: via Monteruscello, 22 (Tang exit Monteruscello Sud)
Schedule: 20.00
Prices: 80 € per person (with disco) | 30 children's menu €
Living
At the Living di Licola you can participate in the New Year's Eve Gala Dinner with live show, animation and karaoke. It starts with an aperitif and then move on to a menu, land or sea, rich and very tasty that will end with lentils to wish good luck and panettone. Everything will be accompanied by excellent wine in the area.
Where: Via Ripuaria, 257 - Varcaturo - Naples
Schedule: 20.00
Prezzi:
Dinner and Veglione 80 € adults
30 children €
Info and reservations: 328 0388806 Fabio

Romeo Hotel
The "San Silvestro Gourmet" Gala Dinner is signed by Chef Salvatore Bianco in the 1 Michelin-starred Restaurant the Commander, at the 10 ° floor, with 7 gourmet dishes. The New Year's Eve Experience includes, among other things, the stay in one of the exclusive suites with breakfast, a surprise of the in-room Chef upon arrival, the Customs Spa del Sale, wellness treatments.
Where: via Cristoforo Colombo, 45
Schedule: 20.00
Contacts: 0816041580 | welcome@romeohotel.it
More info on all the packages provided: Gourmet New Year
Umberto 1916
The Umberto 1916 restaurant offers a classic 2019 New Year's Eve dinner with recipes, ingredients and dishes from the Neapolitan gastronomic culture. In a perfect location for those who want to be at the center of the party in Naples you can enjoy excellent dishes with musical accompaniment of guitar and mandolin.
Where: via Alabardieri 30
Timetable: 20.30
Contacts: 081 418 555
Vic 'Street
The historic Taverna Spettacolo in via giuseppe Martucci 44 brings art, music and originality to the 2019 New Year to experience a great unique Gala Dinner. The Chansonner Ciro Gargiulo will guide guests during the evening and dance folk dances coordinated by a dance teacher. After the midnight toast we will continue to dance with music from the world.
Where: via Giuseppe Martucci, 44
Schedule: 20.00
Price: 120 €
Contacts: 081 662423 | mobile phone 3356215087 | Facebook event
The FIG
The disco Il Fico offers an evening with entertainment and a classic menu for New Year's Eve with fish dishes. Later, you can hold back for the ball in the disco with DJ and the view of the fireworks on the sea.
Where: Via Torquato Tasso, 466, 80123 Naples
Price:
110,00 € per person
€ 60,00 per child with dedicated menu
Schedule: 20.30, 1.30 disco
Contacts and reservations: 081 / 640146 - 349 / 6305890

Villa Trabucco
In the splendid setting of the Sala dei frescos of Villa Trabucco, in Torre del Greco, the New Year's Eve Gala Dinner is consummated in style with an exclusive and elegant evening. Immersed in the greenery, you can admire the breathtaking view of the Gulf of Naples during the evening. After midnight you can move into medieval cellars to dance and enjoy desserts.
Where: via Giacomo Leopardi 3, Torre del Greco
Timetable: 20.00
Price:
120 euro for adults
40 euro for children
Contacts: info@villatrabucco.it | 335 6273667
[Votes: 1 Media Rating: 5 / 5]