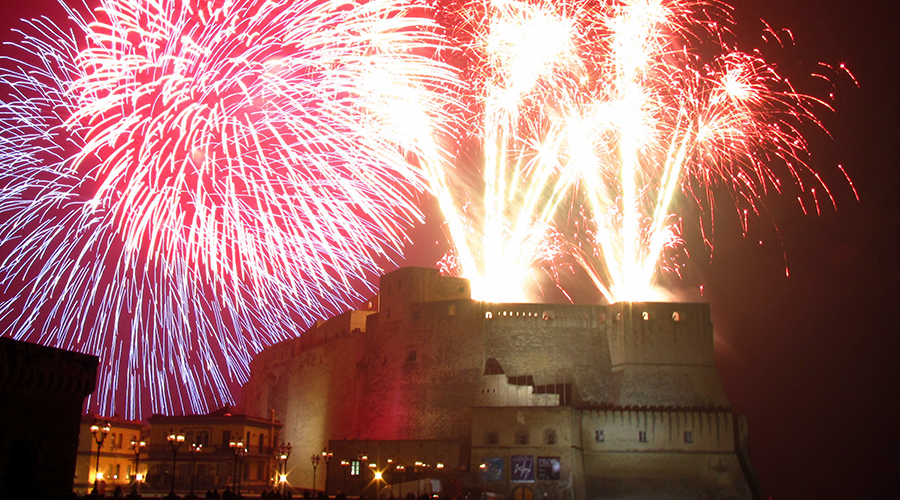 The large open-air disco on the waterfront of Naples and fireworks at the Castel dell'Ovo enliven the 2020 New Year!
Also this year the New Year's in Naples it is celebrated in large with the enormous nightclub on the Lungomare and the beautiful ones fireworks that will be fired from Castel dell'Ovo in the night between December 31, 2019 and January 1, 2020.
Furthermore, there will be the big concert in Piazza del Plebiscito with Bollani and Daniele Silvestri who will open the dances to welcome the new year.
The disco on the Naples seafront
As for every Neapolitan New Year, the locations of the disco on the Naples waterfront they will be varied, even if we do not yet know the complete program.
We know that in Piazza Vittoria will perform young artists of the Neapolitan scene with the direction of Ivan Granatino, while the other 3 stations will be in via Diaz, in via Partenope and Borgo Marinari and, in general, the will be proposed dance music, Revival and Latin music.
Fireworks at the Castel dell'Ovo
The show of fireworks will start all'1.30 at Castel dell'Ovo and you can admire the waterfront. To get an even better view, you can choose places that are higher up, so you can better admire the fireworks show.