Bad news for travelers who a Capodichino they need to renew the expired identity card because a notice inside theAirport warns about a drastic reduction in the service hours of the counter responsible for renewal.
In fact, the sign states that "strictly at 13.00 the line goes off and the door closes". What line are we talking about? Unfortunately, that of the terminals of the municipal registry office which will no longer be able to function after that time and will not allow travelers to renew their document "on the fly".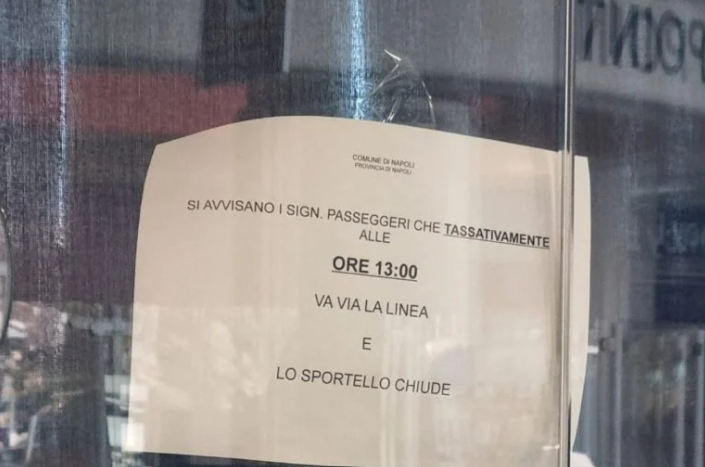 Renew your identity card at the airport
To better understand what we are talking about, we explain that for some years in the Capodichino Airport there is a counter of the Municipality of Naples that allows you to renew your identity card.
If by distraction there found with the expired document or you haven't had time to renew it in the days preceding the trip and you risk not leaving at the airport you can solve the problem right at this counter.
Lack of helpful staff
Unfortunately this clear change of time it will cause problems especially in view of the summer when surely there will be many departures, also thanks to the offers of some companies or to the greater number of routes proposed, as in the case of Volotea.
Without the identification document you cannot proceed to check-in and you cannot leave, but unfortunately it will be closed in the afternoon and evening in these days and we don't know until when.
The reason lies in the lack of staff in the municipal registry and the Municipalities have also asked to close local counters on public holidays, including Sundays, to open a single central counter in the city.
We hope that the situation will soon improve that, as in many other European cities, this fundamental service will return to work until the evening.
Are you looking for something in particular?