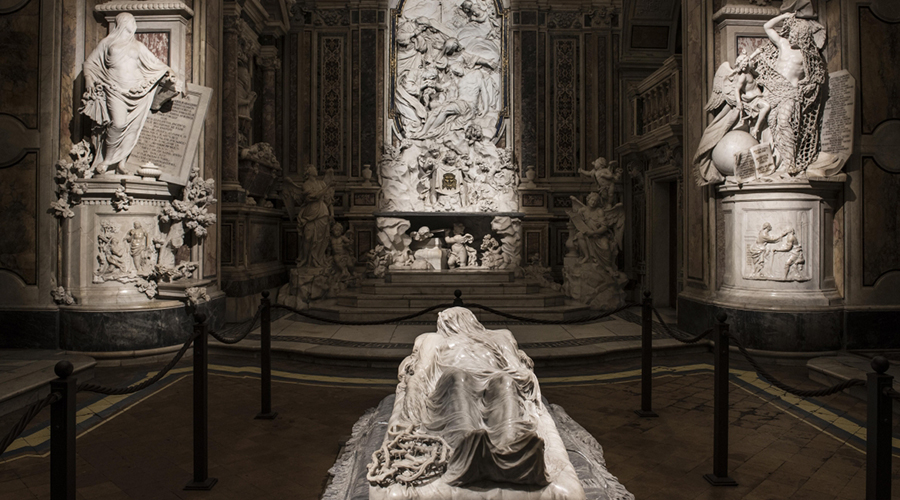 Deaf people can take part in free guided tours of the Sansevero Chapel of Naples, carried out using sign language.
La Cappella Sansevero of Naples has set up an initiative dedicated to people with hearing disabilities to allow them to fully appreciate the beauties of the museum. In fact, thanks to the "Sansevero in LIS" project, those with serious hearing problems, especially deaf people, can perform free guided tours in Italian sign language.
The project started last year, but this year it is repeated with a series of appointments that start the 16 February and end the 19 July 2019 with a visit per month.
The Sansevero Chapel is known mainly for the presence of the magnificent Veiled Christ, as well as for the Statues of Pudiance and Disappointment and for the incredible anatomical machines.
To participate in the visits is necessary book to the contacts indicated in the final mirror. The project is curated by the Museo Cappella Sansevero in collaboration with theNational Deaf Organization (ENS) Provincial Section of Napolie l 'Museum Project Association.
Dates of free guided tours
Saturday 16 February 2019 - 10 hours: 00
Saturday 23 March 2019 - 10 hours: 00
Thursday 18 April 2019 - 16 hours: 00
Friday 24 May 2019 - 16 hours: 00
Saturday 8 June 2019 - 10 hours: 00
Friday 19 July 2019 - 17 hours: 00
Information on free visits to the Sansevero Chapel
When: from 16 February to 19 July 2019, an appointment a month
Timetable: consult the dates
Reservations required: through the Sordi National Agency prenotazioni.ensnapoli@gmail.com | 081/260941).
Duration of the visit: 40 minutes.
Groups: maximum 20 people
info:

[Votes: 0 Media Rating: 0 / 5]