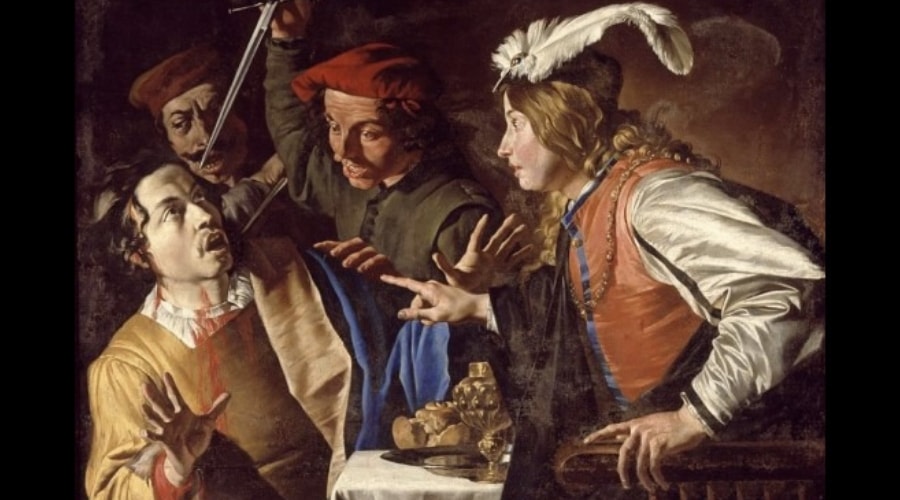 Do not miss Caravaggisti on show at the Filangieri Museum in Naples: an unmissable event under the banner of the great Caravaggio art
If you love the extraordinary works of the artists of the Neapolitan school of the seventeenth and early eighteenth centuries that followed the works of the great Caravaggio, then you can not miss the exhibition entitled "A century of fury "- The Caravaggists of Filangieri", scheduled from the 1 February to the 28 April 2019 at Filangieri Museum of Naples.
For the occasion you can also attend the exhibition of the models of Caravaggio weapons, as well as works by artists as Ribera, Stommer, Battistello, Caracciolo, Vaccaro, Mattia Preti and Micco Spadaro.
A truly unmissable event, thanks to which you can immerse yourself in the art world, thanks to an exhibition based mostly on Caravaggio's paintings and which will be a precursor to other thematic exhibitions included in the new review "Seen from near", By the director Paolo Jorio. A unique opportunity that will offer the opportunity to rediscover the many masterpieces contained in the Museum.
On the occasion of the exhibition it will also be possible to buy a single integrated ticket to visit the Filangieri Museum and the San Gennaro Treasure Museum. You can also visit the other museums in the area, such as the Mother and the pious Mount of Mercy, taking advantage of some interesting concessions.
Information on Caravaggisti on display at the Filangieri Museum
When: from the 1 February at 28 April 2019
Where: Museo Filangieri, via Duomo 288 - Naples
Hours: Monday to Friday from 10 to 16,30. pre-holidays and holidays from 10 to 17,30
Ticket price: 5 euro ticket, 2 euro schoolchildren; integrated with the Museum of the Treasure of San Gennaro euro 8
[Votes: 4 Media Rating: 4 / 5]