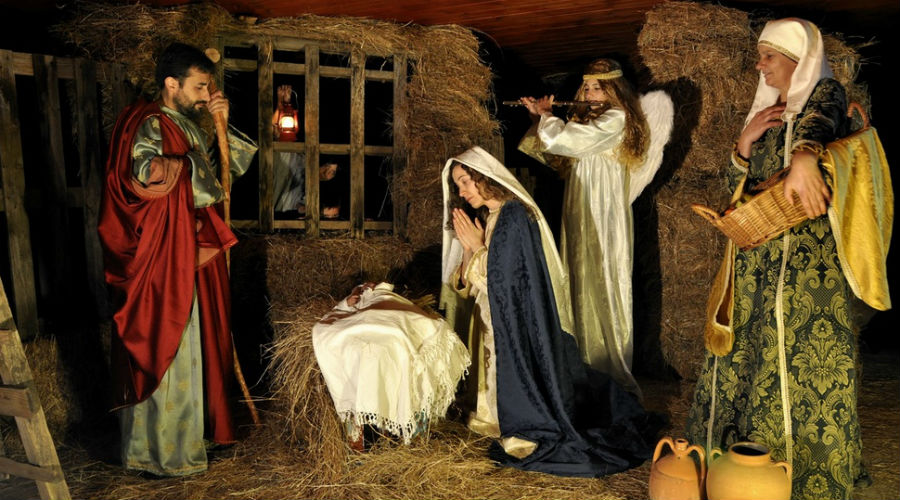 The Living Crib of Cava de 'Tirreni returns for Christmas 2019 with its enchanted atmosphere, the re-enactment of the ancient crafts and the perfumes of the food of the past
A Christmas the Living Nativity of Borgo Case Trezza in Cava de 'Tirreni reaches his fifteenth edition. The event is suggestive, Free subscription, and will be staged with recited parts and over 200 appearing in several days between the 26 December 2019 and 11 January 2020 From 17: 00 at the 21: 30.
A great sacred representation
The Living Nativity of Cava de 'Tirreni is animated by over 200 figurants and different animals. Visitors will be guided by a guide which will illustrate the scenes from time to time and present the various characters of the Nativity.
The guided tour
Le various scenes recited will revive the old jobs which are represented in the scenes of the classic Neapolitan crib, and will give visitors the impression of being able to almost touch the sacredness of one of the most important moments of the religious year.
Flavors and scents of the past
During the visit of the Crib, visitors will be offered tastings of traditional food and drink, to involve all the senses in the evocation of the timeless atmosphere of the Nativity scene.
The final procession
The 11 January will host the final procession of the Living Nativity: all the characters of the Borgo will set out to reach the Parish Church. Visitors are invited to participate.
Information on the 2019 Living Crib
Where: Cava de 'Tirreni
When:
Thursday 26, Saturday 28 and Sunday 29 December 2019
Wednesday 1, Sunday 5, Monday 6 and Saturday 11 January 2020
Saturday 11 January: Final procession from the village to the parish church
Price: Free Event
Schedule:
Living Nativity from 17: 00 to 21: 30
11 January procession: from 21: 30
Information and contacts: 3341144307 or the 3338062707