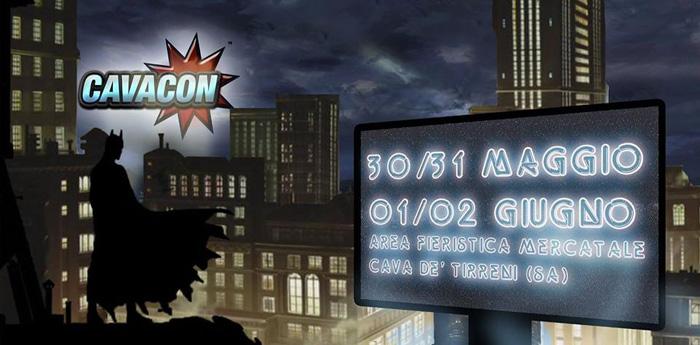 The Cavacon comics & games Summer Edition 2014 will take place as usual in Cava de 'Tirreni with many guests and spaces for cosplay lovers
Il
Comicon 2014 of Naples
has really been very successful and generally this event is configured as one of the most renowned in the country for lovers of manga, anime and
cosplay
.
Yet there are also other similar exhibitions that have their own following, even very large. One of these is the Cavacon, the event for cosplayers and lovers of the world of comics, held twice a year a Cava de 'Tirreni, in the province of Salerno.
After a successful Winter Edition, in a few days the summer edition will begin Cavacon Comics & Games Summer Edition. We will start the 30 May to conclude the 2 June 2014. Many guests are expected, including the designer Enzo Troiano and the cartoonist Daniele Bigliardo and many other artists to know and admire the work.
This year, after some time, the event will return to take place at theTrade Fair Area Cavese, a structure totally covered and with a space of well 4000 square meters. In this way, it will be able to host exhibition spaces, a stage area with adjoining dressing rooms and changing rooms, an educational area, a large meeting area, spaces dedicated to food and beverage and there will also be large parking possibilities in the area above which winds through three large pitches.
Information on the Cavacon Summer Edition 2014
When: 30 from May to June 2 2014
Where: Trade Fair Area of ​​Cava de 'Tirreni
Price: 8 subscription €
To read the complete program of the event, consult the Cavacon site.