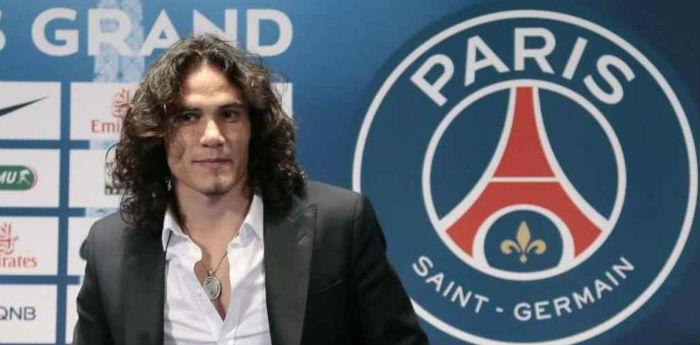 During the presentation press conference Cavani explains the reasons that led him to choose Paris Saint-Germain
Edinson Cavani was presented yesterday to the French press with some delay at the Parco dei Principi. Now Uruguay is a PSG player, linked to the French team by a five-year contract worth 10 million euros per season.
Le first words pronounced by the Matador in the press conference will certainly not have pleased the Neapolitan fans, who have weaned and raised him with love in the last three years and then return him to the world as the great champion he is today.
Cavani thanks the people of Naples, admitting that he would never have achieved such results without first passing through the blue colors. Those were lived fantastic seasons on the slopes of Vesuvius, but had need a great team in order to overcome its limits. Words and music of the bomber, who comes out in the open with these fatal declarations. "I want to win something important. It will be nice to play alongside Zlatan Ibrahimovic".
Meanwhile, the coffers of Napoli are now replenished by the 64 million of the clause, ready to be reinvested to retouch the staff where needed. In the viewfinder Leandro Damiao of the International de Porto Alegre and Gonzalo Higuain of Real Madrid.
Are you looking for something in particular?