In the Museum and Real Bosco di Capodimonte in Naples, starting from 10 February to 30 September 2022, the beautiful work entitled The Triumph of Death, 2019.
It is a monumental canvas, approximately 535,94 cm x 535,94 cm, one of the largest ever made by the artist Cecily brown. The painting was created following a trip to Sicily in the spring of 2019, during which the artist was fascinated by the fresco The Triumph of Death dating back to 1400 and located in the Regional Gallery of Palazzo Abatellis in Palermo.
The description of the canvas
The exhibition of the painting The Triumph of Death, 2019 by Cecily Brown is part of the project "The Opera tells itself" and as in the original version it represents death with an apocalyptic knight riding a white horse who gets rid of the living he meets.
The canvas is divided into four panels by a cross, just like in the original work, and relates to themes such as destruction, recovery and reconstitution.
In short, a beautiful work that is worth seeing, in addition to all the others by Cecily Brown that will be exhibited for the occasion.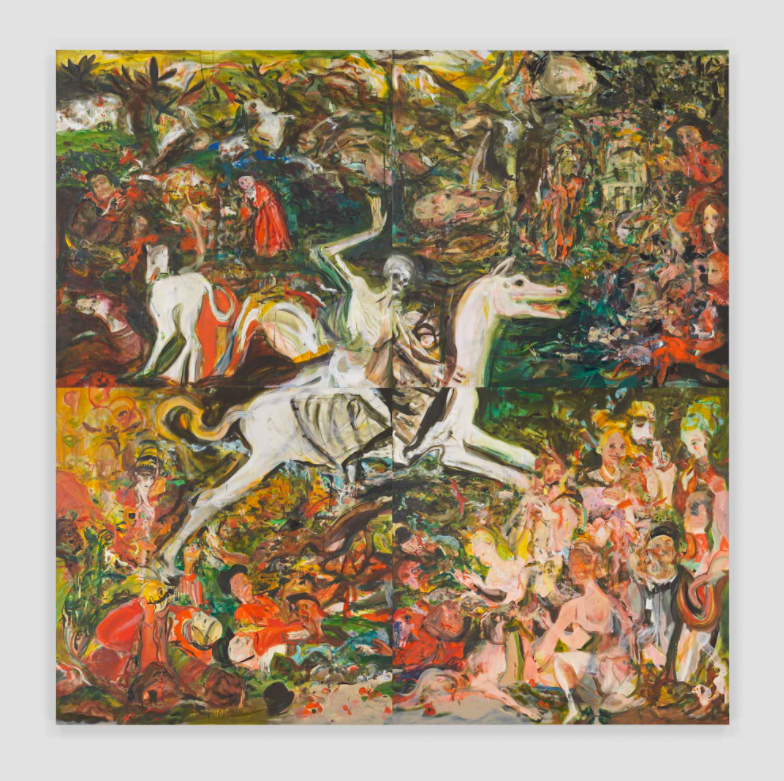 Information on Cecily Brown in Capodimonte
When
From February 19th to September 30th 2022, closed on Wednesdays
Where
Museum and Real Bosco di Capodimonte, Via Miano 2 Naples
Preferred Time
08: 30-19: 30 (last admission 18.30)
Price
Full ticket 12 euros, reduced ticket 2 euros (18-25 years)
Contact us
Official site of the Capodimonte Museum
Anti-Covid rules 19
Super Green Pass obligation until the covid quota rules exist
Obligation of the Ffp2 mask until the covid quota rules exist
Are you looking for something in particular?