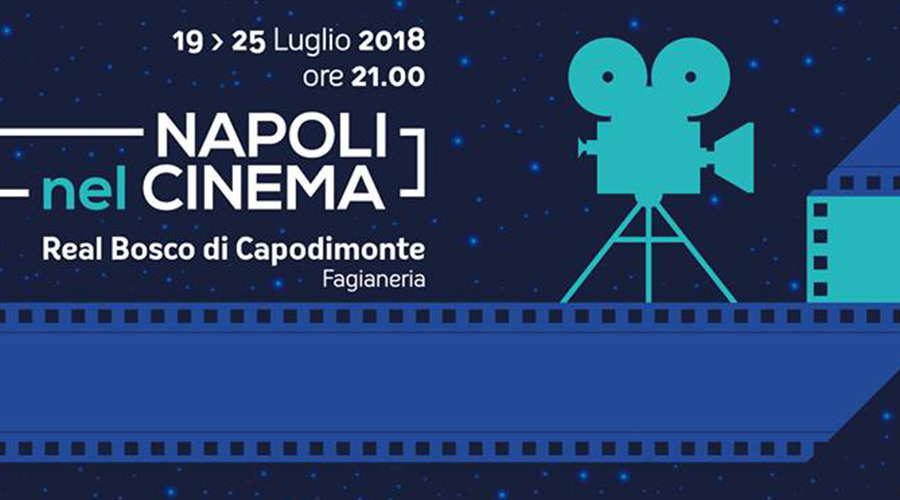 The free program of open-air cinema in the Capodimonte Forest in Naples with films that see the city as the protagonist.
In Real Bosco di Capodimonte kicks off outdoor cinema completely free which will take place from 19 to 25 July 2018 in the area of Fagianeria. The name of the festival is "Naples in the cinema"And every projection will be one film with Naples protagonist.
The first film of the review is the beautiful one Neapolitan carousel, film of the 1954 directed by Ettore Giannini, scheduled for the 19 July and which tells the story of the city, in a sort of episodic musical, whose most important protagonists are Paolo Stoppa e Sophia Loren.
The 25 July, however, we can see La Gatta Cenerentola, Neapolitan film by 4 directors inspired by the famous fairy tale by Roberto de Simone and who won 2 David di Donatello.
Here is the complete program.
Outdoor cinema program
19 July
Neapolitan Carosello by Ettore Giannini (1954)
Presented by Gennaro Carillo and Nelson.
20 July
Holidays in Ischia by Mario Camerini, 1952.
Presented by Sylvain Bellenger.
21 July
FF.SS. That is ... what have you brought me to do on top of Posillipo if you do not love me anymore? by Renzo Arbore, 1983.
Presented by Francesco Pinto.
22 July
The man more than Paolo Sorrentino (2001)
Presented by Andrea Renzi.
23 July
Shoot Strong, Stronger ... I do not understand Eduardo De Filippo (1966)
Presented by Gianfelice Imparato.
24 July
Gatta Cinderella by Ivan Cappiello, Marino Guarnieri, Allesandro Rak and Dario Sansone (2011)
Presented by Luciano Stella and Alessandro Rak.
25 July
Love Molesto (restored version) by Mario Martone (1995)
Presented by Titta Fiore and Peppe Lanzetta.
Information on the outdoor cinema in Capodimonte
When: from 19 to 25 July 2018
Where: Real Bosco di Capodimonte, at the Fagianeria
Timetable: 21.00
Price: free
[Votes: 0 Media Rating: 0 / 5]