The appointment with the is renewed Comicon, or the International Comics Show, which takes place from 1998 to Naples. Before its headquarters was the Castel Sant'Elmo, while since 2010 it is the Mostra D'Oltremare to host the event that every year attracts many enthusiasts and visitors.
Because of pandemic, the last two editions of Comicon took place online, but this year, always respecting all the anti-Covid rules, the event will take place in person from 22 to 25 April 2022.
Where to buy tickets for the 2022 edition
Starting from 10 January 2022, they will also be tickets for the new edition are on sale, which can be purchased:
Please note that the ticket is nominative and allows you to enter and exit the festival, verifying your identity with a identification document with photo.
The prices of day tickets and season tickets
4 day subscription:
Single day first day - Friday 22 April:
full € 10.00 + presale
reduced under 12 and over 65: € 6.00
Single day 23, 24 and 25 April 2022:
full: € 13.00 + presale;
reduced under 12 and over 65: € 9.00
Free tickets for all days:
for under 6 accompanied by an adult who pays and for the disabled at 100%.
Non-school groups:
if they have booked in advance through the secretariat from 6 March no later than 15 April 2021, they will be able to have a free daily ticket for every 10 whole purchased. Reservations for groups must be made via email: [email protected];
reservations for schools must be made via email: [email protected], on school letterhead.
Tickets will be available until sold out.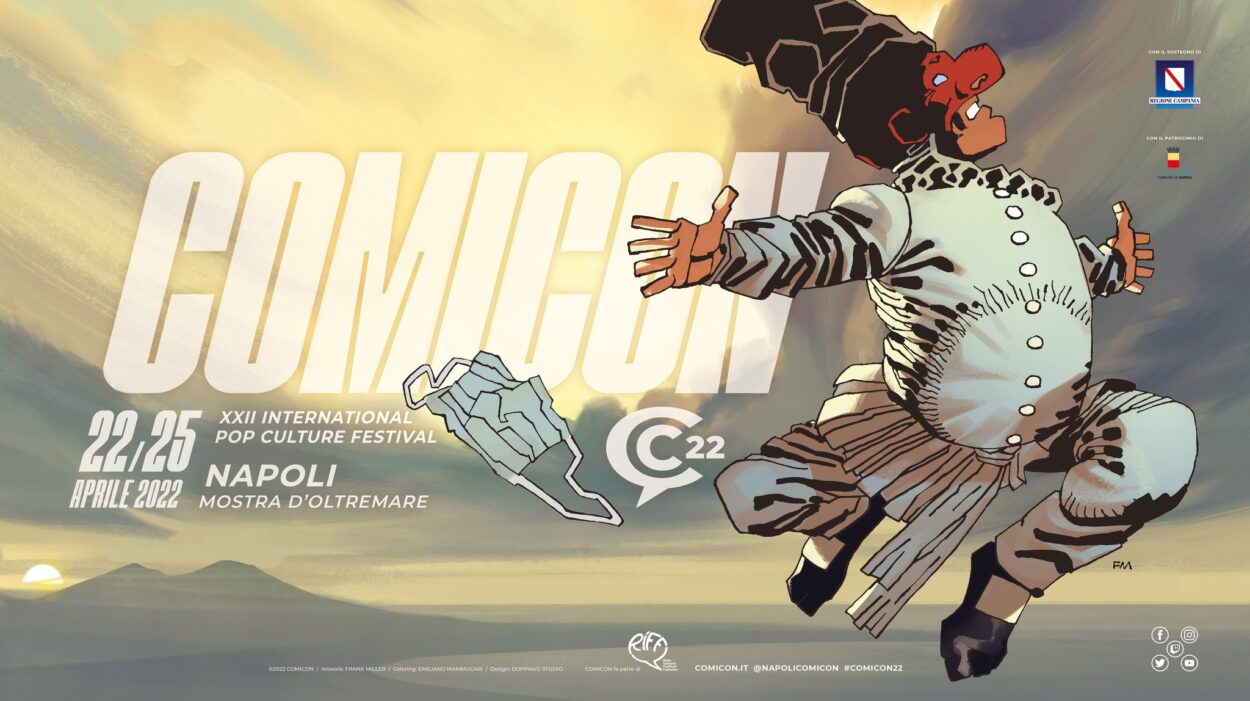 For those who have instead purchased season tickets or tickets for the 2020 edition, we explain how to proceed.
Tickets and season tickets purchased in 2020
As we recall, the 2020 edition was postponed, but many Comicon fans had already purchased the subscriptions for the entry of the various days.
If you fall into this category, don't worry, because:
the subscription purchased in 2020 will automatically be valid for Comicon 2022 for a special one Gold entrance;
if, on the other hand, you have purchased the daily ticket, this unfortunately it will no longer be valid, because the refund was available until September 18, 2021. So to participate in the new edition, you will have to buy a new ticket.
All 2020 subscribers will be entitled to the Comicon Survival Kit 2022 with various benefits.
Information on the Comicon 2022
When
From 22 to 25 April 2022, ticket sales from 10 January 2022
Where
Mostra D'Oltremare, Viale John Fitzgerald Kennedy, 54, 80125 Naples
Comicon times
from the 10.00 19.00
Contact us
Official website Comicon | information: [email protected], tel. 0814238127 | for tickets: Go2
Anti-Covid rules 19
Super Green Pass mandatory (with mandatory ID check)
FFP2 Mask Obligation (worn in the right way)
Are you looking for something in particular?