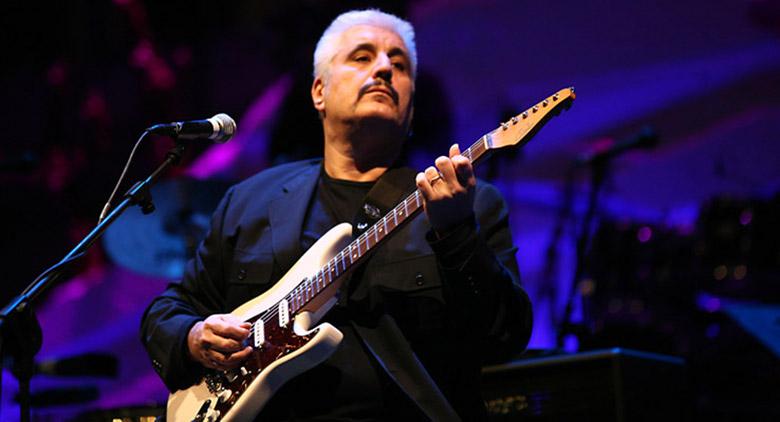 For the 62 years of Pino Daniele there will be a great free concert with many artists at the Palapartenope in Naples!
The March 18 2017 will be held on "I'm close to you" concert to celebrate what would have been Pino Daniele's 62esimo birthday.
The event is organized by his brother Nello and since this year, on the day of 19 March, the birth date of the singer-songwriter, is previewed at the San Carlo de "Time will remain", an unprecedented docufilm about his life, the concert has been anticipated.
At the evening, they will certainly participate as in previous years, artists and friends of the Neapolitan bluesman. In previous performances each guest honored him interpreting some famous pieces by Pino and his repertoire. A musical tribute full of emotions and memories, which also belong to all of us who love him as an artist.
The ladder
On the stage they will go up Peppe Barra, Nino Buonocore, Nino D'Angelo, Sal Da Vinci, Tony Esposito, Marina Mulopulos, i 99 Posse and Marco Zurzolo, Maurizio de Giovanni, Dodi Battaglia dei Pooh, Fabio De Caro and many surprise artists.
Marina Mulopolos will perform in "Mo basta", Peppe Barra will perform "Walk Walking". In Daniele he will duet with Dodi Battaglia in "Quanno chiove", with Nino D'Angelo in "Donna Cuncè", with Sal Da Vinci in "I want more" and with Marco Zurzolo in "Chi tene 'o mare". Furthermore, i 99 Posse will do "Evviva o 're" in medley with "Heart heart".
There will be the live radio broadcast of Radio Marte and the live streaming on the Il Mattino website.
How to participate
The invitations will be made available on the website of the Municipality of Naples. In Our dedicated article explains how to book tickets.
Information on the concert for Pino Daniele
When: March 18
Where: Palapartenope, via Barbagallo
Price: gratuito
Schedule: 21.00