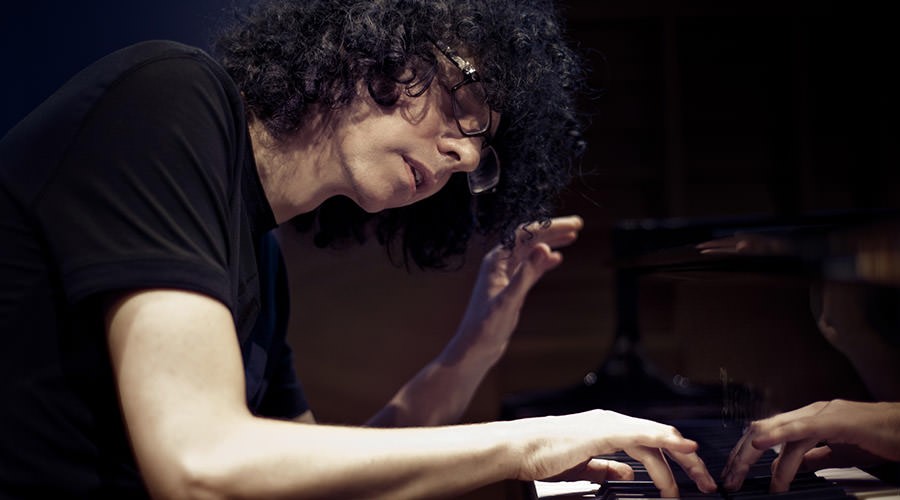 The Epiphany 2020 Concert reaches its twenty-fifth edition and celebrates with an exceptional guest: Giovanni Allevi plays at the Mediterranean Theater in Naples.
Il Concert of the Epiphany 2020 Will be held the January 4 2020 at the Mediterranean Theater of Naples, starting from 20: 30. The show will be broadcast on Rai Uno on January 6th at 9pm.
The top guest, who will open the concert, is Giovanni Allevi that the song Flowers will play, accompanied by theParthenopean Orchestra of Santa Chiara, and two other songs of his choice from his albums.
Giovani Allevi and the HOPE Tour
With a disc released on November 15th, Giovanni Allevi is engaged in a winter tour which will last until March. HOPE, the new work of Maestro Allevi, offers a collection of unforgettable Christmas songs, some of which will also be played during the Epiphany Concert.
Guests of the Epiphany 2020 Concert
In addition to Giovanni Allevi, the evening will be cheered by the Avion Travel and from their music of author, as from that of Bungaro. In addition, there will also be new and young trends like Livio Cori, generation e The Zero. So there will be a real contamination between genders and generations. Among the new talents, also the cantaten Fabiana, winner, at 14, of the "Young Music 2020" competition.
During the evening, there will also be a nicetribute by Lina Sastri to Pino Daniele, on the fifth anniversary of his disappearance. He will also receive the Mario Da Vinci prize, presented by the Artistic Director Francesco Sorrentino.
The Portuguese also performed Joana Amendoiera.
The actor Francesco Di Leva will recite the monologue "You are my brother", Taken from the theatrical show Muhammad Ali.
Nativity in the World Awards
At the end of the evening, the prizes will also be delivered "Nativity in the World 2020". The Association "Le museper-l'oro" will be awarded for the section "Social Solidarity", for the project "Bandwidth Band" in which a group of down boys plays in a band of percussionists. "
It is a non-profit social promotion association thanks to the commitment of the parents of these children. The aim is to improve the quality of life of disabled and disadvantaged people because of their physical, mental and sensory conditions.
Concert organizers
Led by Ingrid Muccitelli, currently at the helm of Linea Verde, the XXV Epiphany Concert will be organized as every year by the Oltre il Chiostro Association and the proceeds will be donated to the restoration of the ancient pipe organ of the Church of Santa Maria La Nova.
Information on Epiphany 2020 concert with Giovanni Allevi
Where: Mediterranean Theater Viale JF Kennedy 54, Naples
When: January 4, 2020. On Rai1 at 9.30 on January 6
Hours: from 20:30 to 23:00. For technical reasons, access to the room is allowed only by 19: 30 20 to: 30.