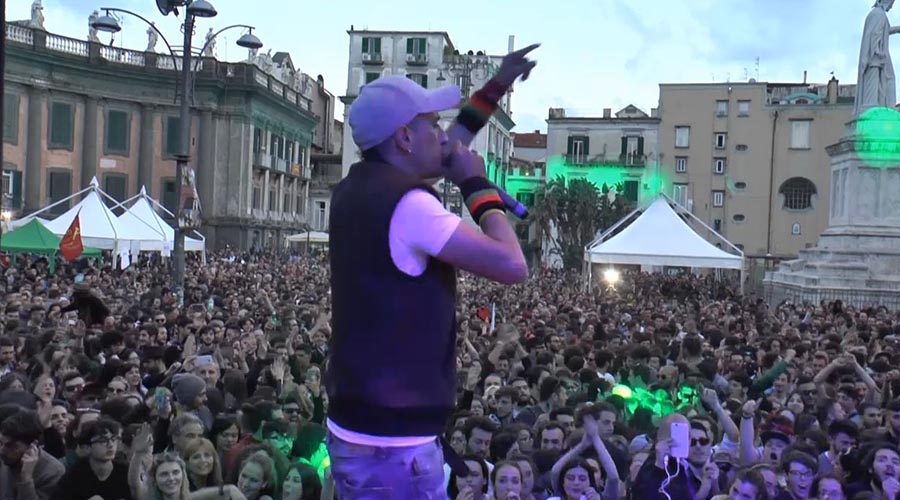 The May Day 2019 concertone in Naples takes place in Piazza Dante with many artists including Terroni Uniti, Massimo Jovine and 'O Zulù!
Also this year is organized concertone of May 1st in Naples and the location is again Piazza Dante, in the historic center.
The 1 May 2019, in fact, the concert wants to be like great event that speaks of solidarity, friendship it's love against the rampant feeling of xenophobia, racism and violence that is increasingly asserting itself in our country.
The live, on the day of Labor Day and Workers Day, sees among the signatories i United Terroni that two years ago they organized a concert in Pontida, a place very dear to the Northern League. Among the other organizers there are Luca Persico known as' O Zulù, Massimo Jovine of 99 Posse and many other names that will be announced soon.
The May Day concert in Naples will speak the language of thewelcome, Of women's rights, of environmental protection and will stand against intolerance, violence against women and hostility towards the poor. A new one will start from Naples message against ignorance and in favor of solidarity and, from Piazza Dante, the cry that will unite everyone between pride and resistance will rise.
The article will be continuously updated to announce the new artists who will participate.
Information on the May 1st concert
When: 1 May 2019
Where: Piazza Dante, Naples
Price: free admission
[Votes: 3 Media Rating: 4.7 / 5]