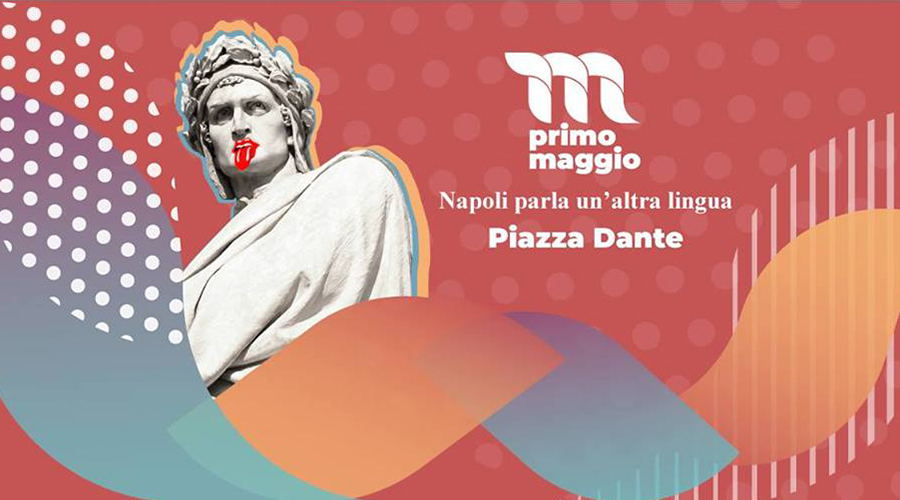 2019 May Day concert in Naples in Piazza Dante with many artists including Terroni Uniti, Modena City Ramblers and 99 Posse!
Also this year is organized concertone of May 1st in Naples and the location is again Piazza Dante, in the historic center.
The 1 May 2019, in fact, the concert wants to be like great event that speaks of solidarity, friendship it's love against the rampant feeling of xenophobia, racism and violence that is increasingly asserting itself in our country. It will be presented by Anna Trieste.
The live, on the day of Labor Day and Workers Day, sees among the signatories i United Terroni that two years ago they organized a concert in Pontida, a place very dear to the Northern League. Among the other organizers there are Luca Persico known as' O Zulù, Massimo Jovine of 99 Posse and many other names that will be announced soon.
The May Day concert in Naples will speak the language of thewelcome, Of women's rights, of environmental protection and will stand against intolerance, violence against women and hostility towards the poor. A new one will start from Naples message against ignorance and in favor of solidarity and, from Piazza Dante, the cry that will unite everyone between pride and resistance will rise.
Artists present at the May Day concert
On stage they will perform: 'or Zulu, 99 Posse, Aldolà Chivalà, Alessio Arena, Alan Wurzburger, Armouann, Bandao, Cabiria, Capone & Bungt Bangt, Ciccio Merolla, Bisca, Cultural Boo Team, Cyrus O 'Neal, Ensi, Faith 'n Marlen, Frank Carpentieri, Folkabbestia, Emiliana Cantone, Gnut and Sollo, Graman, Il Nucleo, Jey Lillo, Jovine, Kafka on skates, Kalis, The Zero, Clumsy, Maria Nazionale, Megaride, Lorenzo Girotti, Modena City Ramblers, Mujeres Creando, Nicola Siciliano, or Rom, Oyoshe and Dope One, Paky G, Romito, Scapestro, Sud58, Suonno D'Ajere, Tartaglia Aneuro, Rione Junno, The Cyborgs, Tommaso Primo, Zezi e Twenty-nine and Thirty.
Information on the May 1st concert
When: 1 May 2019
Where: Piazza Dante, Naples
Time: from the 14.00 24.00
Price: free admission
[Votes: 7 Media Rating: 3.7 / 5]