In the beautiful Villa Floridiana in Naples, recently restored and open to the public, the appointments with the specials start again this year musical performances. It is a project organized by the Music Association Mystical Gulf and which has now reached his tenth edition.
In particular, the concerts that will start on January 23 2022 at 11:30, they will take place on Sunday morning until May 29, 2022 and will take place in the wonderful Festival Hall of the Duca di Martina Museum which is located inside the villa.
In short, an appointment not to be missed if you want to spend a few hours in one of the most beautiful places in Naples in the name of music.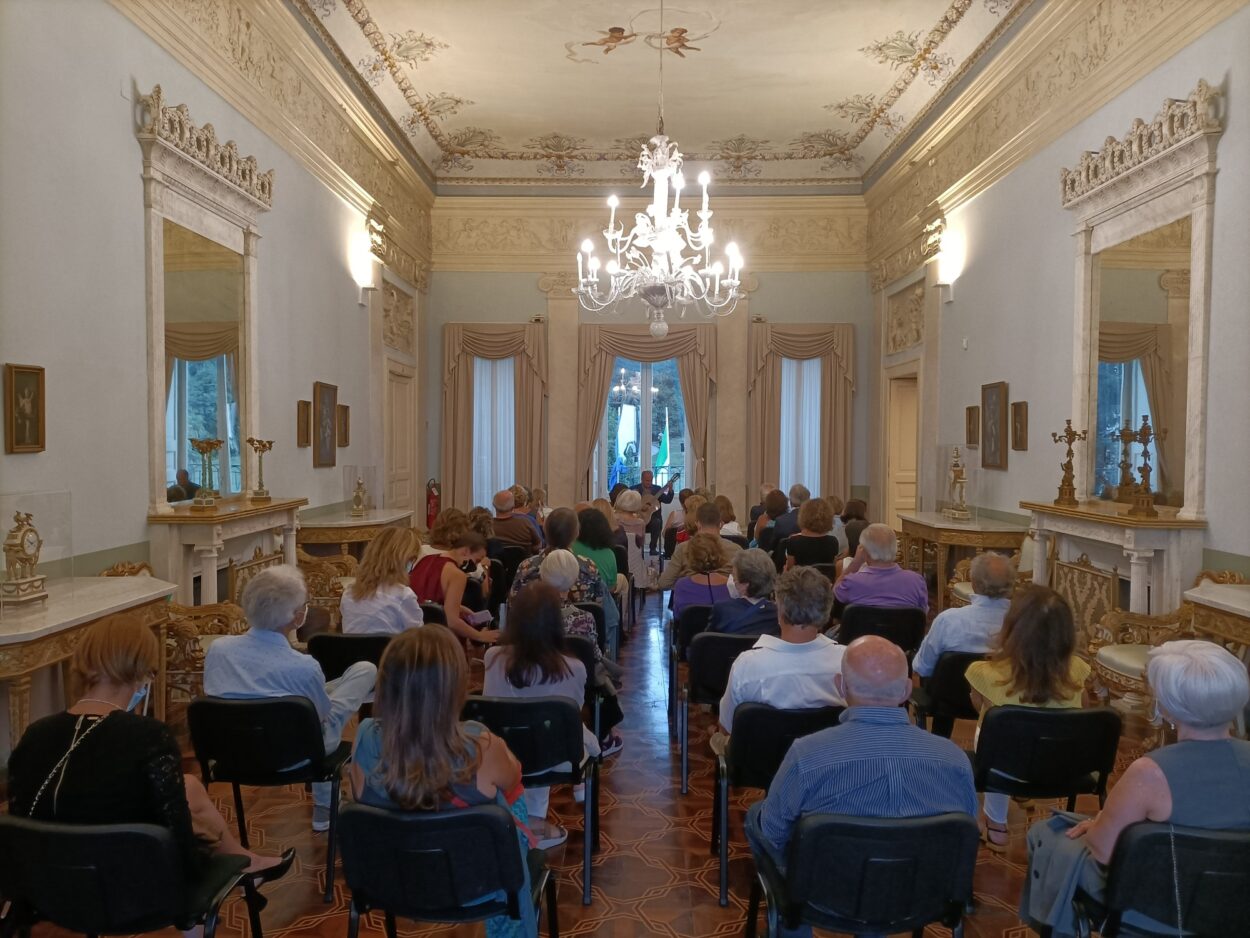 The first concert
The first concert of the X season of Concerts in Floridiana will be titled The Heroic Voice and will see the special participation of the duo composed of soprano Ilaria Iaquinta and from pianist Giacomo Serra. On the program there will be the performance of music by Rossini, Beethoven and Schumann.
The program
Here are the other appointments, always on Sunday at 11:30:
Sunday January 23
The Heroic Voice
Sunday February 6
Concert by the Duo composed by the cellist Alessandro Mauriello and the pianist Angela Ignacchiti. Music by Bach, Schubert, Mendelssohn.
Sunday February 13
Music by Mozart, Beethoven, Scriabin, Chopin
Riccardo Gagliardi - pianist
D. SCARLATTI - Two sonatas:
in E major K. 380
in C major K. 159
WA MOZART:
12 variations in C major on "Ah, vous dirai-je Maman" KV 265
LV BEEHOVEN - Sonata No. 26 "Les Adieux" op. 81 / A
Das Lebewohl (Farewell)
Die Abwesenheit (The Absence)
Das Wiedersehn (The Return)
F. CHOPIN
Andante spianato and great brilliant polish op. 22
Sunday March 13
Elegy for violin and guitar
Giuseppe Iacono, violin
Antonio Pilato, guitar
music by R. Schumann, F. Chopin, C. Debussy, I. Albeniz, G. Gershwin
Sunday April 3
The duo composed of soprano Silvia Di Falco and pianist Francesco Pareti will perform music by Mozart, Verdi. Puccini, Cilea, Lehar
Sunday April 3
The duo with the soprano Silvia Di Falco and the pianist Francesco Pareti. On the program music by Mozart, Verdi. Puccini, Cilea, Lehar.
Sunday May 15th
Piano recital by Maestro Giorgio Agazz
Sunday May 22th
"Women ... Madonnas"
Samantha Sapienza, soprano
Nadia Testa, piano
music by G. Verdi, G. Puccini, P. Mascagni
Sunday May 29th
Pianist Giuseppe Lo Cicero will perform music by Chopin, Liszt, Mozart, Gershwin.
Information on concerts at Villa Floridiana
When
From 23 January to 29 May 2022
Where
Villa Floridiana, in the Salone delle Feste of the Duca di Martina Museum, Via Domenico Cimarosa 77 - 80127 Naples
Preferred Time
11:30
Price
Show ticket 10 euros
free for under 25
free entrance to the museum
Contact us
Mystical Gulf Facebook page | Facebook page Museo Duca di Martina | reservations and information: [email protected] - +39 329 7777975
Anti-Covid rules 19
Super Green Pass required for ages 12 and up
Ffp2 mask obligation
Image source: Reviewbox
Are you looking for something in particular?