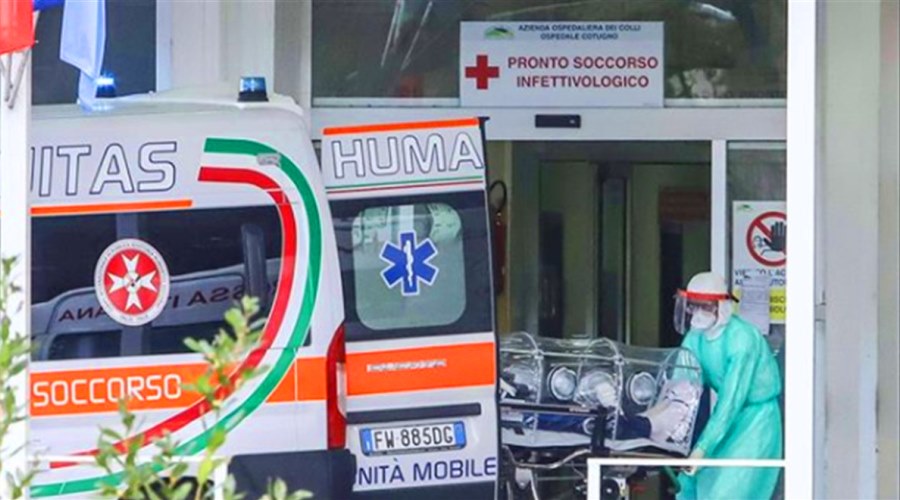 Fundraising started from Naples to support Cotugno, Monaldi and COT in the moment of greatest need for the fight against Coronavirus.
Two initiatives of fundraising for Cotugno Hospital, Monaldi and CTO they started from one medical student and one specializing in Cardiologyrespectively Federica De Masi and Ciro Pirozzi, who explained that they made the decision to start their fundraisers on the instinct.
The goal, as explained by the same Federica De Masi in the note accompanying his fundraising, it is "assist hospitals in research, purchase of other fans or other material " necessary not only for patient care but also for the support of those who are doing their best to treat them.
Within a few hours they were collected for his initiative over 330.000 Euros, on a 500.000 goal.
How to donate for Cotugno, Monaldi and CTO
How does Go Fund Me work?
The fundraising platform chosen by the Neapolitan student is Go Fund Me, the same choice recently from Chiara Ferragni and Fedez to support theSan Raffaele hospital in Milan strengthening its intensive care unit.
The Go Fund Me platform completely bypasses those who start fundraising, who do not enter their bank details in the system and therefore have no way of appropriating the money from donations. Federica needed to specify this detail when she was accused of have organized a scam to appropriate the money for charity.
The platform donates the proceeds from the fundraising directly to the recipient institution, in this case theHospital of the Hills, reference point for the study and treatment of infectious diseases in Campania and Southern Italy.
Federica's appeal ends with these words: "We are not in Lombardy, in Northern Italy, we are in Campania, and we must make sure that we support each other because we do not have enough materials or equipment to fight this epidemic".