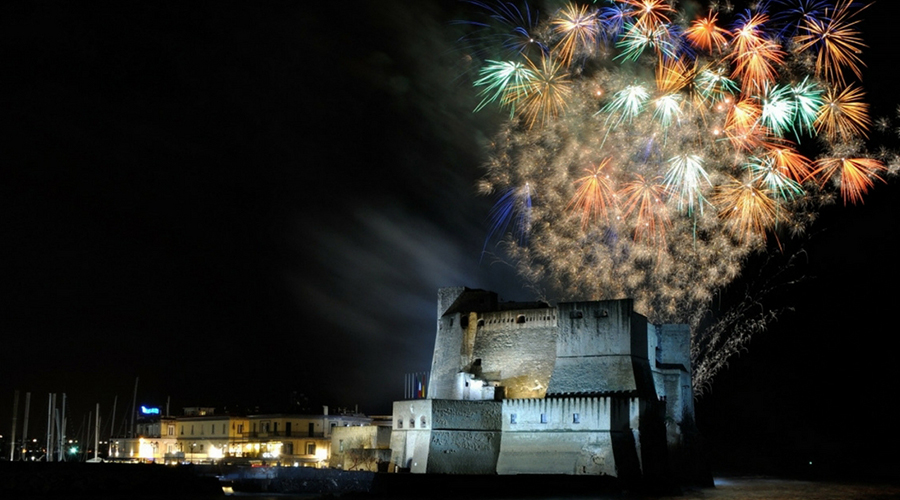 The best 2019 New Year's events in Naples with exhibitions, markets, villages, concerts in the square and much more!
Also this year the New Year's in Naples it is spectacular with many events in the city, both cultural and musical and full leisure and, in the days from 28 December 2018 to 1 January 2019, you will surely know how to have fun.
In the museums and historic buildings of Naples there are several exhibitions not to be missed for those who have not yet visited them, such as the one dedicated to Escher and Klimt Experience, but we also recommend the exhibition on Futurism at the Maschio Angioino.
Among the initiatives that still know about Christmas, there are the ice skating rink to the Vulcano Buono, suitable for adults and children, and the Luci d'Artista in Salerno with the Village of Santa Claus.
There will also be the big party of New Year's Eve in Piazza Plesbiscito with the hernome outdoor disco on the seafront.
To find out more about the events of New Year 2019 in Naples, here is our article.
---
Cultural events
---
---
---
---
---
---
---
---
---
---
---
---
---
concerts
---
---
---
---
---
---
---
---
---
feasts
---
---
Other events
---
---
---
---
---
---
---
---