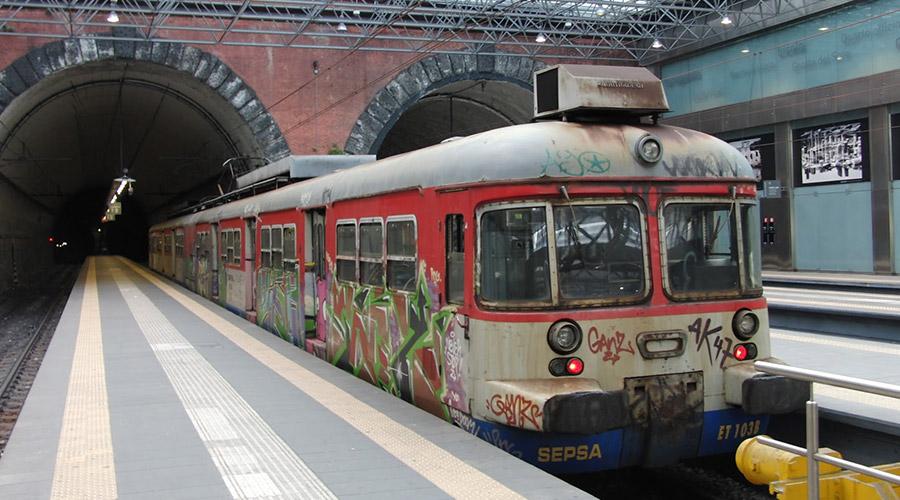 The timetables of the extraordinary races of Cumana and Circumflegrea after the Napoli-Barcelona match of 25 February 2020.
Tuesday February 25 2020 there will be the important match Napoli-Barcelona, valid for the knockout stages of the Champions League final, at the San Paolo stadium in Fuorigrotta at 21.00.
As in the past, the Cumana and Circumflegrea will make extraordinary rides at the end of the match, to facilitate the return home to the fans.
The trains will leave from Fuorigrotta towards Montesanto (and vice versa), but also from Montesanto to Pianura.
Here are the times.
Cumana
departures from Mostra per Montesanto
23: 08 - 23: 28 - 23: 48
departures from Fuorigrotta per Mostra
X
departures from Montesanto for Exhibition
23:21
Departures from Montesanto for Fuorigrotta
X
Circumflegrea
departures from Montesanto to Pianura
23: 23 - 23: 43 - 00: 03
departures from Pianura to Montesanto
23: 42 - 00: 02 - 00: 22